News
First J&J jabs administered as doctors group raises concerns over effect on general practice
---
This article is more than 2 years old.
Discarded jab side-effects are effectively a new diseases for health professionals to look out for, warns Dansk Selskab for Almen Medicin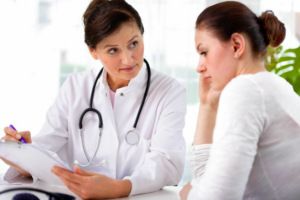 A number of people received the discarded Johnson & Johnson (J&J) jab on Sunday after special arrangements were made to give them to employees of Lowenco, a company near Kolding in central Jutland, ahead of them going out to India.
In total, 20 employees received either the discarded J&J or AstraZeneca jabs, which were respectively discarded by the authorities in May and April. 
While tens of thousands had already received the AZ vaccine, nobody in Denmark had received the J&J single jab solution before. Nevertheless, thousands had already been delivered ahead of its anticipated approval.
Not in risk group, so …
The injections were administered at Sønderbro Apotek on Amagerbrogade in Copenhagen, and the employees received them voluntarily, according to Lowenco chief executive Mikael Hoier, who also received one.
Hoier pointed out to DR that he was not in the risk group for side-effects such as blood clots, which is believed to include women who have received a hormonal therapy treatment, such as the contraceptive pill. 
In India, the Lowenco employees will install freezers where 2 million doses of a corona vaccine are being produced every day.
Quick to obtain
The discarded vaccines were officially made available to the public last week after the Health Ministry signed an executive order.
Firstly, one must fill out an online questionnaire, and then secondly undergo a video consultation with a doctor from the pharma-tech company Practio, which is overseeing the program. 
The vaccine can then be obtained following a 24-hour 'reflection period'.
Your approval, your treatment!
The GP interest group Dansk Selskab for Almen Medicin remains opposed to the injections, and its chair Anders Beich contends that the politicians have made a "mockery" of the hospital system and general practice.
"These side-effects are a disease syndrome. We have to go out and find them, and they are rare," he told DR.
"They look like quite banal side-effects at the beginning, but we will need to find them as early as possible so that people have the best prognosis in terms of survival."
DSAM maintains that doctors who approve the injections should be directly responsible for treating side-effects, which it fears will mean fewer resources to treat other ailments.