News
Denmark to deploy military to Sahel and West Africa
---
This article is more than 2 years old.
A broad political majority support government's plans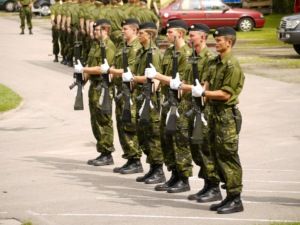 The government has parliamentary backing for its plans to send military contributions to the Sahel and Gulf of Guinea.
From November 2021, for approximately five months, Denmark will send a frigate with a helicopter and a maritime task force to the Gulf of Guinea.
And in January 2022, Denmark will send military contributions to special operations forces in the Sahel region in Africa.
Strengthening Denmark's military efforts
"I am pleased that we, with a broad majority behind us, are now strengthening Denmark's military efforts in the Sahel area," said the foreign minister, Jeppe Kofod. 
Islamic State and Al-Qaeda are trying to gain a foothold in the Sahel region, which Denmark will have to fight, according to Kofod: "An active Denmark in the world means a more secure Denmark at home."
The new Danish contributions to the Sahel will be part of the French-led Operation Barkhane  – which fights terrorism in Mali, Niger, Burkina Faso, Mauretania and Chad.
The Danish military will be tasked with advising, supporting and accompanying Malian defence and security forces. 
Hotspot for piracy and attacks on civilian shipping
The military contributions in the Gulf of Guinea will be part of international operations to fight pirates. 
"It has become a hotspot for piracy and attacks on civilian shipping," said Kofod.
"That is why we are working both diplomatically and militarily to combat the massive challenges of piracy that we see in the area." 
The task of the frigate will be to combat the pirates and support and escort civil shipping in the area. The taskforce is also trained to carry out rescue operations on hijacked ships.