News
Government gives municipalities the right to ban diesel cars
---
This article is more than 2 years old.
Wood-burning stoves are also set to be banned in areas where district heating or gas is readily supplied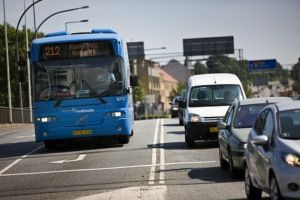 The government has proposed a new environmental bill that will give municipalities permission to create their own zero-emission zones.
Already, the country's four biggest cities of Copenhagen, Aarhus, Odense and Aalborg, along with the capital enclave of Frederiksberg, are believed to be making plans to ban diesel cars without particulate filters from their centres. 
Some of the cities already have zones where larger polluting vehicles such as buses and trucks are banned.
Wood-burning stoves on chopping block too
Aside from letting municipalities ban diesel and petrol cars, the proposed bill will also ban wood-burning stoves produced before 2008 in areas where district heating and natural gas are provided.
The proposed bill, which has a heavy focus on protecting the environment and maintaining a high quality of life, wants to set up more sports centres and beach parks.
In general, the bill is expected to gain the necessary majority it needs to be passed into law.
Unhappy with airport expansion, though
However, some are not happy that it also includes plans to further expand Copenhagen Airport.
"Lots of particles are emitted from aircraft. More take-offs and landings at Copenhagen Airport will increase air and air pollution," Steffen Loft, a professor at the Department of Public Health at the University of Copenhagen, told DR.
Some 4,600 people die every year in Denmark due to air pollution.