News
As weather gets warmer, more children fall out of windows and off balconies
---
This article is more than 2 years old.
The trauma centre at Rigshospitalet has reported eight such cases in May alone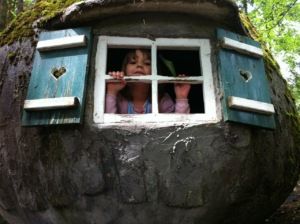 After a rough seven months of grey and cold weather, we totally get why people just want to leave their windows wide open, take road-trips to summerhouses, and plunge into water. But as the day gets warmer, you need to be more careful as accidents occur more.
Traume Centret at Rigshospitalet reports that it has seen a significant increase in the number of children being hospitalised after falling from windows or balconies. In May alone,  it caused seven children to be admitted to the hospital. 
Warmer weather may play big role
Søren Steemann Rudolph, the trauma manager and chief doctor at Traume Centret, believes there might be several reasons, although he is pretty sure the warmer weather has played a big role.
"In the spring and over the summer we experience far more children being brought in by ambulance after serious falls from windows and balconies," he said.
"The good weather attracts people to open windows and sit on the balcony, and it only takes a moment of inattention for your children to find their way to the window or balcony railing," he added.
Children getting more seriously injured
According to Rigshospitalet data, it admits between 30 and 35 children under the age of 8 every year who have sustained a fall, and one third of them have fallen out of windows or balconies. Most of them are small children under the age of four.
"Accidents among children are often serious because they have less fat and connective tissue than adults. Their bones are soft and their internal organs are therefore less well protected. It therefore does not take much before a child can be seriously injured, explained Emilie Berthelsen Øberg, a doctor at the trauma centre.
US research backs up warm weather claims
Research published by Nature Medicine conducted in the United States has found that warmer weather impacts the level of all injuries – both unintentional and intentional (for example, suicide and assault).
It found that an increase in the average temperature of just 1.5 degrees would cause 1,600 more fatalities among the US population each year. 
Publically-backed intervention against accidents is sorely needed during warmer periods.