News
Dating program 'Bachelor' hits Denmark
---
This article is more than 2 years old.
It's the first Danish effort, but the immensely popular reality show has already been running in the US for 20 years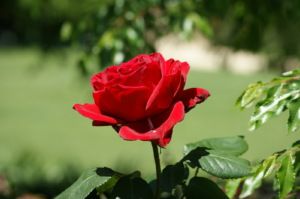 Last week, a bit of TV history was made in Denmark as the first episode of the Danish version of 'Bachelor' aired on TV2 Play.
Almost two decades after the show first aired in the US, people can now watch 18 women vie for the attention of the coveted bachelor. 
Fancy clothes are mandatory, dates are filmed and the day ends with the 'rose ceremony' – when the girl least favoured by the bachelor is sent home.
Be my wing-woman
In the program's first season, 32-year old Casper Berthelsen is the bachelor.
A trained officer and former captain in the Air Force, he currently works as an HR partner in the Ministry of Defence.
After being single for five years, he now has the chance to find the one.
"I'm definitely not desperate and I believe things will come when they come. But I could not pass on this opportunity as I am a very adventurous and curious person. So why not jump into dating in an alternative way?" Berthelsen told TV2 News.
Berthelsen and the entourage of women have travelled to Greece for the show.
They will go on group and single dates. But in the end, it's all about the last woman standing. The one who gets the rose in the final episode has won Casper's heart.
Not new, but new in Denmark
The 'Bachelor' show has already been a huge success in the US for 20 years and is one of the largest reality formats in the world.
Over the years, the dating show has be picked up in 35 countries, including Australia, England, Sweden, Ukraine and France. 
'Bachelor' can be streamed on TV2 Play every Tuesday, Wednesday and Thursday.