News
Socialdemokratiet slips in polls for first time in ages
---
This article is more than 2 years old.
Voters would appear to be punishing the government part for its immigration policy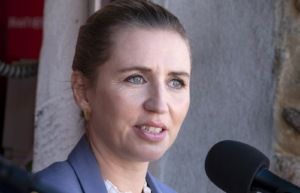 A new opinion poll conducted by Megafon for TV2 and Politiken suggests that sending Syrian refugees home, along with announcing plans for an island to contain criminals marked for deportation, doesn't work in your favour.
Voters would appear to be punishing the government party Socialdemokratiet for its reecent activities in the immigration sphere.
Socialdemokratiet fell 3.9 percentage points compared to the previous poll – the lowest level the party has sat at during the Coronavirus Crisis.
The decrease would mean the party would lose seven seats compared to the previous poll.
Back to normal
With the Coronavirus Crisis seemingly coming to an end, other issues are filling the political agenda again – which has caused some headwinds for the Social Democrats.
"In recent weeks, we have suddenly talked a lot about immigration policy," observed TV2 political editor Hans Redder.
"It was mostly the Coronavirus Crisis that initially caused Socialdemokratiet's standing to skyrocket, but now we are returning to a more normal state of affairs in Danish politics."
Socialdemokratiet not in crisis
Even though support for Socialdemokratiet has decreased, this is by no means a crisis. 
"As a party, we have been very high during the Coronavirus Crisis, but we did not expect to be permanently at 33-34 percent, and perhaps we will now see a decline," said Jesper Petersen, the Socialdemokratiet political spokesperson.
With 27.3 percentage points, Socialdemokratiet remains the biggest party with 49 seats – one more than it won in the 2019 parliamentary elections.
Among the notable climbers were Venstre (up 1.3 percentage points to 12.7) and Nye Borgelig (up 0.4 to 10.2), although Konservative remains the leading Blue Bloc party with 15.2.
In the Red Bloc, meanwhile, both Enhedslisten (up 2.0 to 8.6) and Radikale (up 0.8 to 6.1) saw major gains.