News
Discarded vaccines: popular, still being delivered and approaching their expiry date
---
This article is more than 2 years old.
With most choosing Johnson & Johnson, MPs are concerned the remaining AstraZeneca doses will end up getting binned instead of donated to needy countries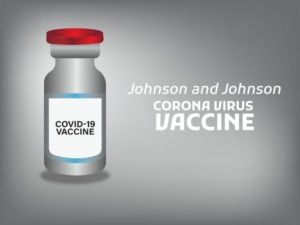 If you had thought you had missed the boat with getting one of the discarded vaccines – let's face it, thanks to social media everybody knows at least three or four people who have raced to get one – then think again, as the deliveries keep on coming in.
That might be just as well, as a great many of the vaccine doses currently being held in refrigerators at the Statens Serum Institut (SSI) centre in Amager will expire within the next three months.
According to TV2, more than half a million AstraZeneca (AZ) vaccines will expire during that time period: 59,300 doses by June 30, 358,700 by July 31, and 110,400 by August 31.
Once the 233,850 Johnson & Johnson (J&J) single-dose vaccines are factored in, which have an expiry date of 2023, it is reported that the SSI centre is holding 762,250 vaccine doses.
At the moment, most people voluntarily taking one of the discarded vaccines are opting for J&J. Around 10,500 have so far been administered. 
Not a used car shop!
SSI has confirmed that deliveries from both vaccine manufacturers continue to pour into Denmark.
"They have committed to some large contracts, and no matter what you subsequently decide on, they are in charge," a SSI spokesperson confirmed to TV2.
University of Copenhagen expert Flemming Konradsen is not impressed, as the vaccines will become redundant should Denmark not use them, as COVAX, the vaccination program securing doses for poorer countries, will not want them.
"This is not a used car shop," he explained.
"Confidence in vaccine programs is low in some countries receiving COVAX doses, and if they unfortunately received a shipment of old vaccines, it would be devastating – both for health and confidence. It is simply easier to co-ordinate large lumps that come from one central location at one agreed time and according to one approved plan for rollout."
Christian Wejse from Aarhus University concurred: "Once they have been in Denmark, COVAX will not want them."
MPs urge quick action
With the expiry dates in mind, Enhedslisten, SF, Konservative, Venstre and Dansk Folkeparti all want quick action.
"No vaccines must be wasted, and if they are getting too old, then they must go abroad," contended Per Larsen from Konservative.
It has been suggested that the 59,300 AstraZeneca doses with an expiry date of June 30 should be sent to the neighbouring German region of Schleswig-Holstein.
Peder Hveplund from Enhedslisten believes it would be a "horror scenario" if the vaccines are wasted. 
The Health Ministry has confirmed that "the government is continuously assessing the possibility of donating vaccines abroad". 
Konradsen believes an EU destination is the best bet. "Now that we have come out of the guard a little late, the second best solution may be that we give the vaccines to countries within the EU," he concluded.