News
Denmark opens an embassy in Baghdad
---
This article is more than 2 years old.
Representation in Iraq will aid Islamic State fight, confirms foreign minister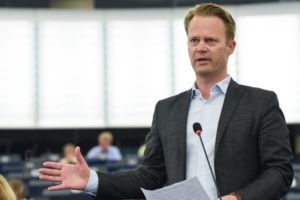 The Danish foreign minister, Jeppe Kofod, has confirmed the opening of a Danish embassy in the Iraqi capital of Baghdad.
This opening demonstrates Denmark's overall commitment to Iraq. Since 2004, Denmark has made contributions to the international coalition's fight against Islamic State (often referred to ISIL, as in IS of Iraq and the Levant).
Support for Iraq
"I am pleased to announce that Denmark, in order to support Iraq, will contribute an additional 50 million kroner to the UN Fund for Stabilisation in Iraq," explained Kofod.
Last September, Kofod announced Denmark's intention to open an embassy in Baghdad in light of Denmark's takeover of the leadership of NATO's mission in Iraq. 
"Our presence is not least about fighting Islamic State and the terrible regime of violence, death and terror they represent. With our commitment, we help to ensure that the Islamic State does not regain a foothold in the region and thus the opportunity to threaten Europe and Denmark," noted Kofod last autumn.
Closing down the embassy in Malaysia
With the recent opening of the embassy in Baghdad, the Foreign Ministry has opted to close down the Danish embassy in Malaysia.
In future, Denmark's diplomatic relations with Malaysia will be handled by the embassy in Jakarta, Indonesia.