News
Government mulls phasing out facemasks
---
This article is more than 2 years old.
Health minister contends that the protective item could be gone in some arenas as early as before the summer holiday kicks off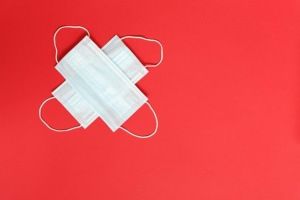 Putting on a facemask when shopping, down the pub or on the train has been normalised for quite some time now thanks to COVID-19.
But a change could be on the horizon, with the government considering phasing out facemasks in certain areas of the public space.
Health minister Magnus Heunicke went as far as saying that it could even happen before the summer break.
"I really look forward to tossing them [facemasks] into the bin and breathe freely everywhere," Heunicke told TV2 News as he was getting his COVID-19 vaccination.
"It will probably take some time before we can do it everywhere, but the goal is to get rid of as many facemask restrictions as quickly as possible."
READ ALSO: Deal reached for EU's COVID-19 travel pass
Talks on Wednesday
The government's position is supported by Søren Brostrøm, the head of health authority Sundhedsstyrelsen and several parties in Parliament are also keen to discuss the issue.
Dansk Folkeparti, Enhedslisten, and Socialistisk Folkeparti are among the parties open for the government's plan.
Heunicke revealed that the prospect will be discussed on Wednesday and a number of authorities are investigating possible avenues to take in regards to phasing out the protective garment.
The government pointed to low infection rates and over 40 percent of people in Denmark now having received at least one vaccine dose.