News
Tame raises Denmark's second largest seed round ever of €4.6 million
---
This article is more than 2 years old.
The funding for the virtual branded events platform came from just two VCs and three top-market angels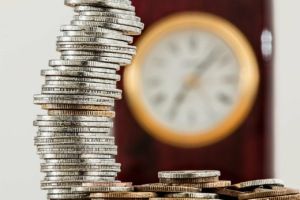 Danish customisable virtual events platform Tame has in its first seed round received 4.6 million euros – the second-largest funding in a seed round in Danish history. 
The funding came from only two venture capital funds, byFounders and Vaekstfonden – The Danish Growth Fund, and three top-market angels. The company will be using the funding to reduce the carbon footprint of large events and conferences.
Digital momentum due to covid
Tame is a user-friendly interface that allows users to host virtual events, build event websites, design, send personalised emails and more – all in one place.
When COVID-19 hit in March 2020, the company switched its digital event suite to support virtual events, which resulted in a 700 percent organic growth in revenue last year – without sales or marketing. 
Huge momentum
"The corona crisis has brought digital momentum with it," explained Jacob Bratting Pedersen, a partner at Vaekstfonden.
"Danish IT entrepreneurs have the opportunity to seize that agenda and bring Danish technology and expertise to the global market. Tame is a really good example of that. Tame has great potential to create a strong, global business for the benefit of growth and jobs in Denmark."
Eyes on the UK
With the large funding, Tame wants to scale up from 20 to 60 new employees,  not only in Copenhagen, but also London and and the Polish city of Krakow.
It especially wants to expand into the UK and grow its revenue there.