News
Danish island Langø put up for sale
---
This article is more than 2 years old.
You can be the new owner of the island for around ten million kroner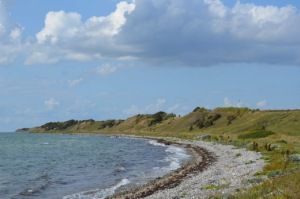 If you want to live on an island free of neighbours, but still be in Denmark, now is your chance to hit the market. The Danish island of Langø by Langeland has been put up for sale for around 10 million kroner.
For that price, you will get about 15 acres of land, including a farmhouse of 156 square metres, and there is a guarantee that you will be free of neighbors.
Rare chance
Although there are over 400 Danish islands, of which about 80 are inhabited, it is rare for an island to be put up for sale.
Apart from Langø, only the island Masnedø Kalv in Storstrømmen between South Zealand and Lolland-Falster is for sale as well.
The price of an island
Masnedø Kalv started just like Langø with an offer price of 10 million kroner, but has since been reduced by 1.7 million kroner. However, Masnedø Kalv is less than a third of the size of Langø.
The most expensive island trade that housing site Boliga is aware of is the sale of Siø, an island between Langeland and Tåsinge.
In 2018, Siø was sold for 32.5 million kroner to the Funen businessman and farmer Kurt Poulsen.