News
National Round-Up: First car in Denmark confiscated for dangerous driving
---
This article is more than 2 years old.
Elsewhere, PCR tests will soon be valid for 96 hours and there was good news for Danish nature – on land and sea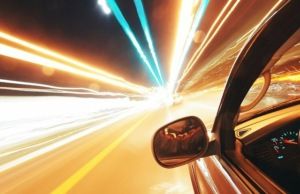 A 34-year-old Copenhagen woman will lose her car because her 36-year-old boyfriend was driving it dangerously while borrowing it
The 36-year-old man drove 108 km/h in an area in Rødovre, where you can only drive 50 km/h.
The woman borrowed 200,000 kroner to buy the Mazda CX-3 less than ten months ago.
She has also been sentenced to 20 days of unconditional imprisonment.
READ ALSO: Government unveils stiffer penalties for dangerous driving
Crackdown on reckless driving
The incident happened just three days after a new law relating to dangerous driving came into force, allowing the police to seize vehicles used in reckless driving cases.
The confiscated car will end up at a police auction, with the money from the sale going to the state's coffers.
The government moved to crack down on dangerous driving after a five-year-old girl was killed in a tragic hit-and-run incident in Frederiksberg late last year.
---
PCR test to be valid for 96 hours
From July 1, a PCR test will be valid for 96 hours in the corona passport instead of the current 72 hours. This decision is part of the new reopening agreement from the government. The rapid, but less reliable, antigen test will continue to be valid for 72 hours. 
New health clusters to underpin new healthcare system
The government will create a new framework for co-operation across the health service by establishing health clusters around each of the country's 21 emergency hospitals. The new clusters will improve the collaboration between hospitals, general practitioners and municipalities, so that the treatment of citizens will be more coherent in the future. Health minister, Magnus Heunicke,  called it "the foundation for the upcoming health reform". 
Sexual abuse in youth parties
Nearly every other woman in Danish youth parties has been subjected to inappropriate sexual behavior or abuse within the past two years. This was revealed by a new study of ten youth political organisations, which was conducted on behalf of the Danish Youth Council in the wake of the TV2 expose 'The parties' hidden abuses'.
New initiative to increase cybersecurity
In order to avoid large parts of society being paralyzed when banks or hospitals are hit by a cyberattack, the government has presented a new initiative. It consists of several new measures aiming to increase security against cyberattacks on Danish authorities and companies.
Government to protect reefs 
In the future, it will be forbidden to fish with bottom-dragging gear on vulnerable rock and bubble reefs in five Natura 2000 areas in the Danish part of the North Sea and Skagerrak. This is part of a new proposal from the Fishery Ministry, which will be followed by negotiations with other EU member states bordering the North Sea.
More biodiversity in forests
Forest owners and municipalities can now apply for grants for more diversity in nature. The Agency for Agriculture will provide subsidies for the conservation of old trees, setting up nesting boxes and clearing invasive species. It is specifically targeting Natura 2000 sites and other forest areas with great potential for biodiversity.