News
Christian Eriksen to get an implantable cardioverter-defibrillator unit
---
This article is more than 2 years old.
While others have continued their careers with an ICD, it is yet unknown whether Denmark's number 10 will retire or not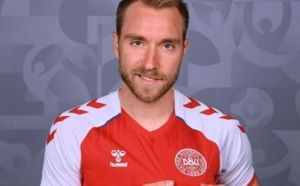 According to a new Facebook update by the Danish national team, Christian Eriksen will be getting an implantable cardioverter-defibrillator (ICD) following his cardiac arrest against Finland on Saturday.
National team doctor Morten Boesen confirmed the decision following talks with the cardiac specialist at city hospital Rigshospitalet, where Eriksen is still undergoing tests.
"After Christian has been through different heart examinations it has been decided that he should have an ICD  (heart starter). This device is necessary after a cardiac attack due to rhythm disturbances," the Facebook update stated.
"Christian has accepted the solution and the plan has moreover been confirmed by specialists nationally and internationally who all recommend the same treatment. We encourage everybody to give Christian and his family peace and privacy the following time"
READ ALSO: Stand and be counted for Denmark's number 10
He could still play
According to the heart association Hjerteforeningen, an ICD unit can treat cardiac arrest which begins as a rapid and dangerous arrhythmia in the heart chambers. It also functions as a pacemaker. 
Hjerteforeningen also revealed that most ICD patients can continue with sports without complications. 
"Actually, studies show that physically-active ICD patients feel better physically and psychologically than those who are inactive," according to Hjerteforeningen.
Daley Blind, who plays for Ajax Amsterdam and is currently with the Netherlands at Euro 2020, is among the elite footballers who have had an ICD unit implanted. 
But despite the possibilities, Eriksen has yet to decide whether he will continue his career.
Whatever he decides, the midfielder will be looking on tonight when his teammates take on Belgium.
There promises to be lots of emotional moments and greetings for Eriksen during the game.
In the 10th minute, for instance, everyone in the stadium will stand and applaud to hail Denmark's number 10.
Meanwhile, Eriksen continues to get an outpouring of love and support from the football world and beyond.
Check out the video below to see a fraction of video greetings from a host of players and officials.