News
Denmark to start vaccinating children aged 12-15
---
This article is more than 2 years old.
The health authority has announced plans to begin offering vaccinations to children aged 12-15 sometime in September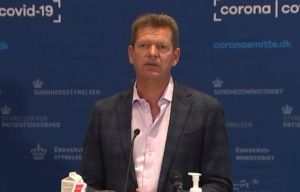 At a press conference today, the health authority Sundhedsstyrelsen announced that it is now recommending COVID-19 vaccines for children aged 12-15.
According to the plan, the vaccines will be offered to children in September, once Danes above the age of 16 have been vaccinated.
The decision is made to contribute to Denmark's overall flock immunity.
"By offering the vaccine to children, we can have around 4 percent more immunity in the population. We need this in order to keep the epidemic under control in the coming winter season," said head of Sundhedsstyrelsen, Søren Brostrøm.
READ ALSO: Huge drop in COVID-19 related hospitalisations
Other countries already started 
Brostrøm stressed that Sundhedsstyrelsen assesses the vaccines to be completely safe for children: "When we review the documentation from the EMA, we are convinced that the vaccine is very safe and considerably effective for children above 12 years."
It has been an ongoing discussion whether children should be offered vaccines, since the European Medicines Agency started recommending Pfizer and BioNTech vaccines for children on May 28. Before that, the vaccine was only approved for ages 16 and above.
Several other EU-countries have already begun vaccinating children aged 12-15: Austria, Estonia, Italy, Lithuania, Poland – with France beginning July 15 and Spain in August.
Outside the EU, Israel, Singapore, Japan, the Philippines, Chile, Canada and the US have also started vaccinating children.