News
Huge drop in COVID-19 related hospitalisations
---
This article is more than 2 years old.
The number of patients has plummeted since early June as more and more people begin their vaccination process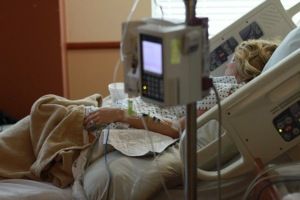 According to the health authority Sundhedsstyrelsen, there has been a massive decrease in the number of COVID-19 related hospitalisations recently.
The figures (here in Danish) showed a significant decline in infection rates since June 5, a development that has been reflected in the number of patients being admitted to hospital.
"We are elated to see the curve for hospitalisations being broken. It's a clear result of our elderly and most vulnerable being vaccinated," said Helene Probst, the deputy head of Sundhedsstyrelsen.
"We are starting to see the direct impact of almost half of the population having started their vaccinations."
READ ALSO: Face masks dropped from today
Further decline expected
Probst went on to confirm that Sundhedsstyrelsen expected the number of hospitalisations to further drop.
Currently, there are about 100 people hospitalised nationwide due to COVID-19 – in May the figure was at about 150 throughout the month.
Moreover, the number of patients in intensive care units has also dwindled to under 20.