News
Fewer young people smoke – but more use other tobacco and nicotine products
---
This article is more than 2 years old.
Snus, e-cigarettes, heated tobacco and nicotine bags are on the rise, while cigarettes are less popular among the 15-29 age bracket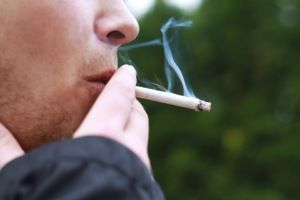 The number of young people smoking cigarettes has dropped. At the same time the consumption of alternative tobacco and nicotine products are on the rise. The result comes from a new report by the national institute of public health, Statens Institut for Folkesundhed.
"The most important results from the report must be that we can see a fall in the number of young people who smoke cigarettes of two percentage points," said one of the researchers behind the report, Lotus Sofie Bast.
"On the other hand, we see a rise in overall consumption – the amount of young people who use at least one tobacco or nicotine-related product has actually increased since last year from 27 to 28.6 percent," she said.
Higher prices on cigarettes
The researcher points to the higher prices of cigarettes as part of the explanation for the change in young peoples' habits.
"Some of what has happened over the last year is that the price of cigarettes increased from April 1," Bast said.
The report will be an annual examination of young people's tobacco and nicotine habits. In the coming years, researchers hope to monitor the effect of newer measures like higher cigarette prices, standardised tobacco packaging and products hidden behind the counter.