News
Denmark donates millions of COVID-19 vaccines abroad
---
This article is more than 2 years old.
The government earmarks 2 million vaccine doses to the Balkan region and the international vaccine co-operation COVAX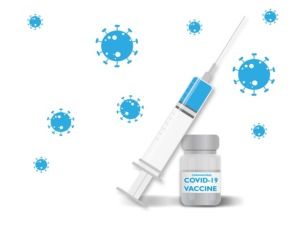 Earlier this week, it emerged that Denmark had secured over 1 million doses of Pfizer COVID-19 vaccines from Romania. 
Now, the government has agreed to send 2 million AstraZeneca doses abroad –- to the international vaccine co-operation COVAX and to Albania, Bosnia-Herzegovina, North Macedonia and Kosovo.
"Our Balkan neighbours are experiencing a huge lack of vaccines, which encumbers individual societies and increases the risk of new outbreaks that can spread," said the foreign minister, Jeppe Kofod.
"The western Balkans is one of our neighbouring regions and we have a mutual interest in standing together in the face of the pandemic."
READ ALSO: Denmark secures over a million COVID-19 vaccine doses 
Bhutan and north Africa
The donation of 1 million AstraZeneca vaccines to COVAX  includes 300,000 doses to north Africa – a region in dire need of more vaccines.
Another 250,000 doses will go to Bhutan, which is sorely lacking the vaccines required to complete the second vaccination of their population.
Denmark has already distributed about 358,000 vaccines to Kenya, and another 500,000 jabs have already been earmarked for Ukraine.