News
Euro 2020: How football galvanised an entire nation … and beyond
---
This article is more than 2 years old.
Christian Eriksen's tragedy could have broken the spirit of Denmark. Instead, it united the world football community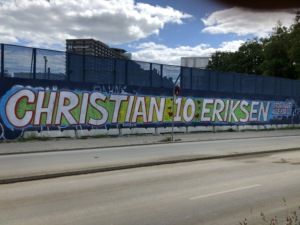 It's no exaggeration to say Danish fans had been eagerly anticipating the opening game against Finland on June 12 for years, but all that urgency ceased to matter in the 43rd minute.
As Christian Eriksen fought for his life with the whole world watching, nobody's mind was on the game. 
Even when it became clear that he had pulled through and the game restarted, it was obvious that few really cared about the result. Football had taken a backseat. 
Rise like a phoenix 
In the following days, the entire nation, and indeed the world, rallied behind Eriksen and the Danish team. 
Messages from fans wishing Eriksen a speedy recovery came flooding in from all corners. Football, always passionate, but often so devisive, suddenly brought the whole of Denmark together.
Everyone was wearing the number 10 kit, wall murals depicting Eriksen popped up everywhere, and flags were draped out of windows near and far.
When Denmark returned to the scene of Eriksen's tragedy five days later to take on Belgium, emotions were probably as high as they had ever been before. 
And while the Danes ended up losing 1-2, something happened − collectively for a nation and beyond − in that game. Something sparked.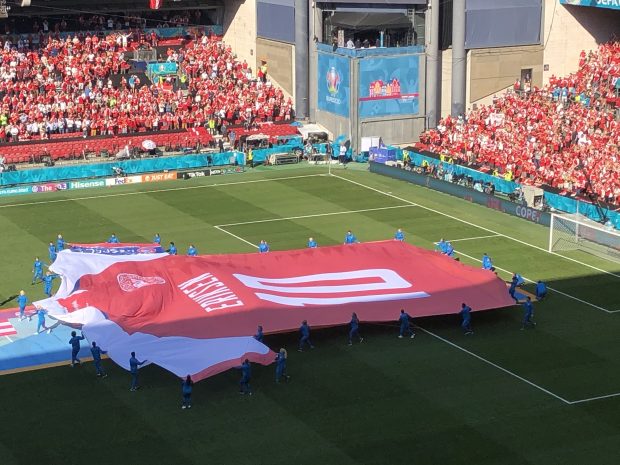 An ocean of support
He wasn't with them anymore, but it was as if the team was being carried on the shoulders of Eriksen and Denmark.
The 4-1 win against Russia to see them through to the last-16 proved that. An equally electric atmosphere would be difficult to replicate. 
The support the Danish squad has received has been immaculate. 
From Helsingør, where the team stayed, to Hirsthals, everyone is on the red and white wagon. 
Whole world's number two
The outpouring of support has known no national boundaries.
Midfielder Thomas Delaney went as far as saying that Denmark had become the rest of the world's second favourite team
And where could it all end? After going to Amsterdam and beating Wales 4-0, the Czech Republic stand in the way of a first semi-final appearence since 1992 − and we all remember what happened then. 
But really, even if Denmark were to falter against the Czechs,  it won't be disappointing. They've already triumphed. 
They've showed the world how to rise up in the face of adversity and carry on. Chin up. Chest out. 
They've turned tragedy into inspiration, found dreams within a nightmare and, most importantly perhaps, helped show the world that football is more than just 22 players chasing a ball around a pitch.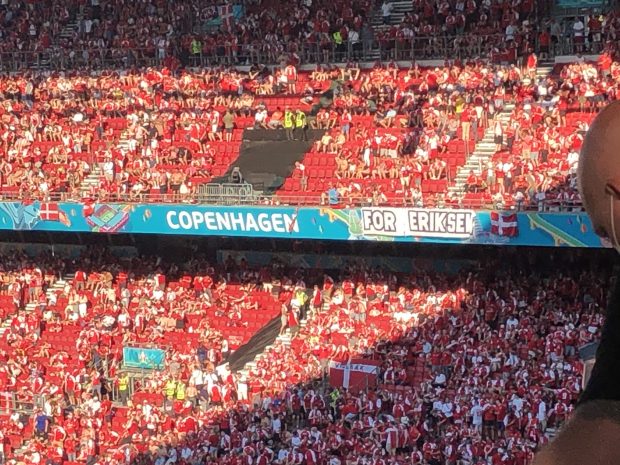 You'll never walk alone
Sure, fans may tell you that they despise some team, or they might boo opposing fans and players. 
But at the end of the day, this calamity turned fairytale reveals that football is a big family. It may seem a bit dysfunctional at times, it's true, but when disaster strikes, everyone comes together.
Leagendary Liverpool manager Bill Shankly once said that "Some people think football is a matter of life and death … I can assure them it is much more serious than that". 
Rarely, have his iconic words rung as true as in recent weeks.