News
Danish News Round-Up: Many people request the Pfizer vaccine – even though Moderna is equally good
---
This article is more than 2 years old.
Elsewhere, construction plans at Amager Fælled has been stopped by a species of newt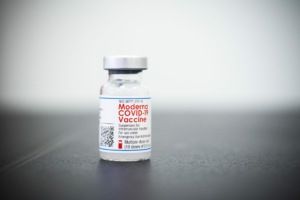 While vaccine invitations are ticking in and people all over the country are lining up to get their jabs, vaccine centres are reporting a growing tendency.
Many are unhappy with being offered the Moderna vaccine and often try to request Pfizer instead – in spite of both vaccines being recommended by the health authority.
"The response from our booking system and the vaccine centres is that a lot of people want to change their vaccine," said Helene Bliddal Døssing, the deputy head of emergency services in the Capital Region, according to DR.
Longer waits
The many requests put an extra workload on health personnel at the vaccine centres and also the booking hotline.
"It takes time to explain that there is nothing unsafe about Moderna compared to Pfizer. Of course, others will have to wait longer as a result," said Døssing.
Sundhedsstyrelsen: Information hasn't been clear enough
The Sundhedsstyrelsen health authority is aware of the problem and admits that communication might not have been clear enough.
"I think that the problem has been that previously few doses of Moderna were available and a lot of people might not have known that two types of vaccines existed in the program," said Bolette Søborg, the program manager at Sundhedsstyrelsen.
"We will make this information clearer now and enhance the message that it really doesn't matter if you get the vaccine from Moderna or Pfizer."
---
Opposed Amager Fælled construction work put on hold
The elaborate plan to urbanise 219,000 sqm in the Amager Fælled nature area has been put on hold with immediate effect. The ban comes after several organisations, led by Danmarks Naturfredningsforening and Amager Fælleds Venner, filed a complaint. The plaintiffs argue that the construction will affect a breeding ground used by the Northern crested newt, a protected species by the EU's nature directive. The complaint means all construction work must cease until a study has been carried out. The plans – which include the building of housing, daycare centres, nursing homes and a school – have met resistance since they were first announced in 2017 and later approved in February this year.
Many may need third vaccine jab
The current spread of the Delta variant of the coronavirus may require many to get a third vaccine jab in the future. "We can't deny that some will need an extra vaccine jab to boost their immune system. It will probably be the most vulnerable – older citizens and people with a weak immune system," said Henrik Ullum, the CEO of Statens Serum Institut. However, he emphasises that more data is needed before a decision can be made.
New Danish algorithm to make websites greener
Researchers from the University of Copenhagen have created a mathematical formula that can make surfing the internet more climate-friendly. The new algorithm, which is free and available to all, distributes billions of users on different computer servers and helps data centres save energy by using less power.
Copenhagen named World Capital of Architecture in 2023
At an event in Rio de Janeiro, Copenhagen was awarded the title of UNESCO World Capital of Architecture in 2023. Copenhagen was selected for its urban development, innovative architecture and historic buildings. The title tours the world every three years to the most prominent and world-leading cities, resulting in the winner hosting numerous events, activities, exhibitions and debates about architecture and design.
Former US ambassador in Denmark running for Senate
Carla Sands, the former US ambassador to Denmark appointed by Donald Trump, has announced plans to run for the US Senate elections in 2022. Sands was ambassador in Denmark from 2017 to January this year. In February she was accused of violating her role as ambassador by having used her official Twitter account to tweet about political matters – including critique of Joe Biden and conspiracy theories about Kamala Harris.
World's tallest sandcastle build in northern Jutland
The tallest sandcastle in the world now stands in the village of Blokhus in northern Jutland. Since June, more than 30 builders have been busy erecting the structure that was finished on July 2. The castle is 21.16 metres tall, beating the current Guinness World record by three metres. More than 6,400 tonnes of sand were used in the process. It is expected to remain standing for the next six months – regardless of what the weather brings.