News
Alma and Alfred the most popular names of 2020
---
This article is more than 2 years old.
For the first time, the two names were the most common for newborn girls and boys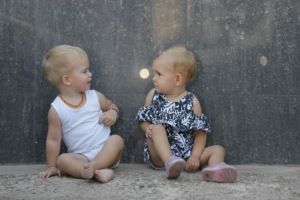 Last year, Alma and Alfred topped the list of most popular given names for infant girls and boys respectively. According to numbers from Danmarks Statestik, some 514 girls were named Alma, while 520 boys got the name Alfred.
Other names in the top three are Oscar and Carl for boys, and Agnes and Ella for girls.
In 2019, Alma and Alfred were both in second place behind Emma and William at the top of the list.
Emma and Williams, the most popular names over the last decade, have slipped to sixth and fifth respectively.
Alva and Bjørn moves up
While most of the names in the top 50 have ranked on previous lists, a couple of names are entirely new.
The biggest leap for the girls was Alva, which moved ten places up the list to land at number 49. At the same time, Bjørn rose 13 places to number 50 for the boys.
Other new names in the top 50 include Johanne for girls, and Vilhelm and Vincent for boys.
Mads and Eva out of the list
The list also reflects current trends with some previously popular names disappearing.
Boy names like Mads, Mikkel and Mathias, which were very popular in the 90s and 00s, are completely out of the top 50.
Girl names Eva and Mynte are also out, even though both names had been trending since the early 00s.