General
Check your rights: Brexit rule change strips expats of free NHS care
---
This article is more than 2 years old.
Don't get caught out by medical bills. Find out whether you're still covered by the NHS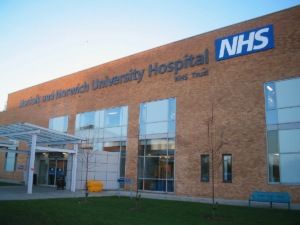 A post-Brexit rule change means UK nationals who moved to the European Union after 31 December 2020 will no longer be able to get free NHS healthcare when they visit the UK.
Under the NHS residence-based qualification system, UK citizens who live abroad are classed as overseas visitors.
Eligible for NHS care
People who live or work in an European Economic Area (EEA) country or Switzerland will still be eligible for free NHS care if they already have a European Health Insurance Card (EHIC).
Similarly, state pensioners already registered for overseas healthcare with an S1 form have the same rights to NHS healthcare as those who live in England.
"It's important to note that those who left UK soil to become residents of the EU before December 31. 2020 are still entitled to NHS healthcare and will not be affected," said Gavin Pluck, director of Blacktower Financial Management Group.
Not eligible
The rule change affects Brits already living outside the EEA, those who moved abroad since January 1 2021, and those who moved before 2021 but will be eligible for a state pension and S1 form in the future.
For those, "it is now – more than ever – important to emphasize how crucial it is to purchase travel insurance that covers health costs in the UK," advised Pluck.
Anyone without insurance will be charged at 150% of the NHS national tariff for any care they receive.
The policy was introduced to deter so-called healthcare tourism a number of years ago, but treatment on return to the UK was specifically exempted when the UK was a member of the EU.