News
Olympic Round-up: First Dane in men's 100m sprint for 93 years
---
This article is more than 2 years old.
Denmark's dressage horses are jetlagged and the Swimming Union forgot to sign up 3 of its star swimmers… but the men's handball team and Denmark's fastest man are raring to go.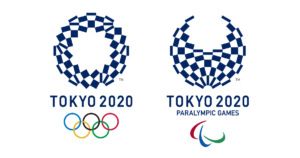 The 2020 Olympic Games, kicking off in Tokyo on July 23rd, are shaping up to be among the strangest in the competition's history.
The lead-up has been fraught with controversy: the opening ceremony director was sacked for an off-colour holocaust joke he made during a stand-up routine in 1998; six Polish and three Danish swimmers were excluded on the grounds of bureaucratic misunderstandings; teams the world over have been disrupted by corona infections, isolation and travel restrictions; and perhaps strangest of all – there will be no spectators.
But the show must go on! There are four new sports: karate, skateboarding (in which Denmark's X-Games winner Rune Glifberg will compete), sport climbing and surfing, and Denmark is sending 109 athletes to Japan to fight for global sports bragging rights.
Read on for the latest Danish Olympic updates.
---
First Dane in men's 100m sprint for 93 years
25-year-old Kojo Musah is about to be the first Dane in 93 years to race in the men's 100m sprint at the Olympic Games. On June 26, Musah broke the previous Danish record – one he set himself – when he ran 10.14 seconds at the Danish Championships. Denmark's fastest man is also part of the 4x100m relay team and, despite his recent track record, it's here that Musah pins Denmark's hopes. "We have a greater chance in the relay than I have individually. A final place is not unrealistic at all," he said. Olympic Athletics events start on July 30 and the 100m sprint final is on Sunday August 1.
Denmark trounces France in handball test
Denmark's men's handball team proved their mettle ahead of the Olympics with a 33-28 victory against France in a test game three days before the first group match. Key player Morten Olsen was notably absent after straining his calf while warming up for an earlier game against Sweden. Coach Nikolaj Jacobsen assured the media he would be back on the court for their first Olympic match against host nation Japan on Saturday at 14.30 Danish time. The Danish world champions will be defending their title at the Tokyo games and will also face Egypt, Bahrain, Portugal and Sweden in the group stage.
Danish Olympic horses hit with jetlag
The Danish dressage horses have been adjusting to a new circadian rhythm after their long-haul flight to Japan. The journey began with a one-week quarantine in German Aachen, then on to Liege before the horses were flown to Japan. The jetlagged equestrians spent the past week "sleeping a lot… just like ourselves", according to rider Cathrine Dufour. As well as Dufour, the Danish dressage team includes Nanna Skodborg Merrald, Carina Cassøe Krüth and the reserve Charlotte Heering. At the Rio Olympics, Denmark came sixth in team dressage. Elsewhere in horse sports, Peter Flarup will compete in equestrian and Andreas Schou in show jumping.
Danish women's 4x200m swimming team denied Olympic placing
The women's 4x200m swimming team have been denied a spot at the Olympics despite being assured by the Danish Swimming Union they would be competing. The reason is, unbelievably, a 'mix-up' with registration formalities. The team did not meet the FINA (World Swimming Federation World Organization) B-requirements – race times that need to have been achieved in FINA-approved preliminary heats… which the union did not register the swimmers for. The devastated swimmers Marina Heller Hansen, Amalie Søby Mortensen and Maj Howardsen had already organised interviews, ordered clothes, signed papers, taken PR photos, prepared accreditation, and received emails and lectures about the Olympics. Helena Rosendahl Bach is the fourth member of the team but has gone to Tokyo to compete separately in the 1500m freestyle and in the 200m butterfly.
Crown prince Frederik cancels Olympic trip
Crown Prince Frederik has cancelled his trip to Tokyo this week after being in close contact with someone infected with coronavirus. The National Board of Health classifies close contact as either living with an infected person, direct physical contact or being close to an infected person for more than 15 minutes. Neither Crown Princess Mary nor the couple's four children were exposed. Despite being fully vaccinated, Japan's strict entry requirements mean Prince Frederick will stay home and isolate according to the Danish authorities' guidelines.
Sailor Jonas Warrer and hurdler Sara Petersen chosen as Denmark's flagbearers
Sailor Jonas Warrer and hurdler Sara Petersen have been chosen as Denmark's flagbearers for the Tokyo Olympics. For the 2020 Games, the International Olympic Committee introduced a rule that each country must pick one male and one female flagbearer. Crown Prince Frederik, who served as an IOC member from 2019 until June, met the pair in Copenhagen to hand them the flag which they will bring to Tokyo. Warrer won gold in the 49er class at the 2008 Beijing Olympics.
Get to know all 109 of Denmark's Olympic competitors here