News
Denmark stalls on evacuating Kabul embassy as the Taliban reclaim swathes of Afghanistan
---
This article is more than 2 years old.
Afghanistan has imposed curfews to curb the Taliban offensive while the UN reports that civilian casualty figures are at a record high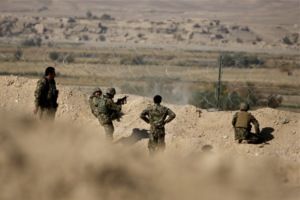 Emboldened by the withdrawal of US troops from Afghanistan in recent weeks, the resurgent Taliban has gained more ground in the past two months than at any time since they were ousted from power in 2001.
For now, Kabul remains under government control. But Afghans outside the capital must make their own way there to be evacuated – running a gauntlet of Taliban-controlled districts and risking capture or death en route.
At the Danish embassy in Kabul, staff fear that violence will flare when the United States fully withdraws.
Other countries have evacuated their foreign embassies but Denmark is yet to act, leaving employees feeling forgotten.
Who has evacuated their embassies?
On Monday, the United States began the evacuation of interpreters and local staff who have assisted U.S. forces.
Britain announced in June that it would speed up the relocation of Afghan employees who have worked for the British government and their families.
In May, France launched an operation that enabled more than 600 Afghans who had worked for the French, as well as their families, to obtain asylum in France, according to Le Monde.
A promise of violence
But employees at the Danish embassy in Kabul are still waiting to be evacuated.
"My prayer to the Danish government, the politicians and the Folketing is that they decide as soon as possible to relocate us Afghans who have worked for Denmark, like other countries have done," Ahmed – whose name has been changed for protection – told TV 2.
"I sincerely ask the Danish government to make a serious and immediate political decision about our security and future – also for our families. It's urgent – we risk being killed here," he said.
Empty offers of asylum?
Denmark does offer a form of assistance to local employees in Afghanistan who are at risk because of their work for the embassy.
The agreement includes relocating people to other local areas or regions in Afghanistan, as well as ultimately offering a visa to Denmark with a view to applying for asylum.
From 2013 to 2020 there were 137 applications. Of those, 17 came to Denmark to seek asylum, 44 received local or regional assistance, and 70 were refused.
But embassy employees say it is too difficult to meet the conditions of asylum in Denmark.
"If one or more of us employees are killed by the enemy, what will the Danish government say to our families?" Ahmed pointed out.
The Danish army is out
In April, the United States and NATO announced that, after 20 years of war, they would withdraw their troops from Afghanistan.
Shortly afterwards, the Danish government announced that the Danish soldiers would also leave the country. The last Danish soldiers were extracted a month ago.
37 Danish soldiers were killed in battle during the 20 -year occupancy.