News
Local Round-Up: It's close to midnight for the nightlife sector … is that a reprieval lurking in the dark?
---
This article is more than 2 years old.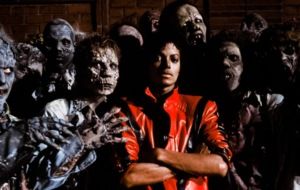 A series of u-turns and scrapped proposals has left nightclub owners and residents confused and angry about upcoming proposals for reopening nightlife in the capital.
In March, Copenhagen Municipality indicated that it would issue far fewer nightlife licences than before the pandemic, but criticism that City Hall wanted to curb nightlife completely led to a withdrawal of the 'curb your clubs' bill just two weeks later.
A consultation process on the restoration of nightlife is ongoing.
Resident groups remain opposed
Fearing the worst, local committees and resident associations have responded angrily to the scrapping of the plans to issue fewer late-night and outdoor serving permits.
The resident associations support various schemes to prevent the swamping of various inner city streets with all-night bars and the invariable consequences, such as late-night unruly behaviour, litter and vandalism.
The residents are further incensed that a proposal to set up a corps of special 'night constables', which will police late-night restaurants' and bars' adherence to the licensing laws and to encourage the good social behaviour of revellers, has been watered down to a vague statement of intent.
---
End of the corona pass in sight
The corona pass requirements are gradually being lifted.  This week restrictions were lifted for Tivoli, along with other attractions such as museums, zoos and small venues. Outdoor events attended by 500-2,000 people are permitted, and indoor events attended by up to 500 people without a corona pass, as long as the distancing regulations are met. The corona pass requirement for gyms, restaurants and bars will be lifted from September 1. Nightclubs will be allowed to open with a corona pass requirement from September 1 and without a corona pass necessary from October 1.
Former chief rabbi passes away aged 92
Rabbi Bent Melchior, the chief rabbi of Denmark from 1969 to 1996, has died at the age of 92. He was born in modern day Poland in 1929 and brought to Copenhagen in 1933 by his father Rabbi Marcus Melchior, who went on to orchestrate the rescue of Danish Jews from the Nazis and himself become Denmark's chief rabbi from 1947-1969. Melchior succeeded his father as chief rabbi, and his grandsons Jair and Joav Melchior are currently the chief rabbis of Denmark and Norway respectively. Melchior was involved in humanitarian work up to his death, and he was one of the founding members of the Denmark branch of the nonprofit social justice organisation Humanity in Action. He translated numerous Hebrew works into Danish, including the Pentateuch and the Hebrew prayer book.
Nørrebro to name new square 
The new square in front of Nørrebro Station is under consultation for a new name. The official Street Name Board's recommendation for the former Metro construction site, at the end of Mimersgade, is Mimers Plads. Other proposals include Basar Plads, as it is currently known as Basargrunden, and Palæstinas Plads. The Nørrebro Local Committee has been asked for an opinion. The consultation closes in September.
Theatre flea market to be held in October
The Royal Theatre is holding a flea market of its costumes, hats, capes, shoes, as well as fabrics, furniture and props, on Saturday October 26 from 10:00-16:00 at Operaen.