Things to do
On Screens: Sequel stigmata avoidance recalls pigs with lipstick scenario
---
This article is more than 2 years old.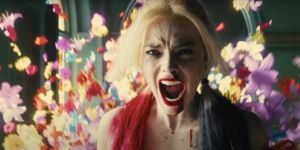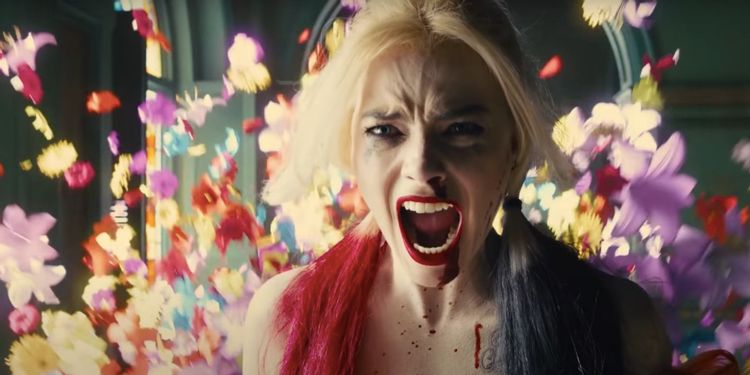 The Samaritans have been busy following the release of yet another film promoting self-harm. As journalists we're told to never spell it out that somebody, usually famous (ironically often an influencer), has taken their own life. Instead we leave it hanging with "s/he died peacefully at home" and the omission of "surrounded by close family" is all you need to know to not be, in any way, influenced.
Predated by many
So, why on earth is there a film called The Suicide Squad (74; Aug 5)? They sound like an unsavoury bunch traversing drainpipes preying on existential crises. And frankly, it's an insult to squads everywhere. Normally, such a group are specially trained to work together as a unit, so please enlighten us: what borstal did these supervillains meet at?
It's also annoying how it's not even being called Suicide Squad 2, and that they're instead opting for the lazy option of adding 'The'. For this subtle art, you could blame James Cameron for Aliens, but at least the franchise had the good grace to revert to Alien 3.
Really, its nemesis in an ill-conceived 'versus' film is to blame: Predator. On top of that 2004 turkey, we've had, in release order: Predator, Predator 2, Predators, The Predator. What's next? Predatory? Predatorial? Predated by many?
Lame naming game
Of course, sometimes the film studios simply don't care. Candyman (Aug 26; Not Released Worldwide) has exactly the same title (and villain, plot and predictable ending probably) as a 1991 film. So yes, 'The Candyman' is probably more preferable. Horror film Wrong Turn (Aug 19; NRW), meanwhile, is the seventh instalment, but a reboot.
And likewise Supernova (Aug 12; 73) has the same name as a 2000 film, although we can perhaps be more forgiving, given that Stanley Gucci and Colin Firth are on "splendid form" (The Guardian no less) as partners of 20 years (stealing roles from LGBT actors!) coming to terms with the former's degenerating mind (we're fudging it) on a roadtrip across Britain (literally across would take about an hour). The Oscar buzz is palpable for the always popular Tucci.
Can't be a widow forever!
For once DC Comics might have an advantage over its rival Marvel, given that its most recent instalment, Black Widow (67; released), is positively ancient in comparison. If they'd waited any longer to release it at cinemas, there was the risk that Scarlett Johannson's character might remarry. Still, it hasn't stopped her suing the studio for depriving her of box office earnings by also releasing it via a streaming service. It goes to show that film people know no depths when it comes to cheating an actress out of her rightful share.
Both DC Comics and Marvel had best bow down to The Green Knight (Aug 19; 85), but be careful he doesn't smite your heads off, sires. Bottom line: this adaptation of the Arthurian tale Gawain and the Green Knight is a breath of fresh air for the fantasy genre. Dev Patel in the lead is well supported by a plethora of unsung British actors, including Sean Harris, Ralph Ineson and Barrie Keoghan.
Mark its 40-year-old director and writer David Lowery as one to look out for … possibly 'The One'. Next up is his take on Peter Pan with Jude Law playing Captain Hook. Hands up who can crack the best joke about him shagging the Darlings' dog.
A cross for Mr Abrahams
Talking of the Brit Pack, Jodie Comer (Killing Eve) has a major role in the reasonably-acclaimed Free Guy (Aug 13; 64) in which a background character in a video game (Ryan Reynolds) becomes self-aware of the mundacity of his existence and his need to make a difference.
Also worthy of your consideration this month are The Last Letter from your Lover (Aug 12; 57), a passable parallel narrative (1960s and modern day) rom without the com starring Felicity Jones, which features the final performance of Ben Cross (Harald Abrahams in Chariots of Fire); Respect (Aug 26; NRW), a biopic of Aretha Franklin starring Jennifer Hudson; and The Swarm (Aug 6 on Netflix), a daft story about a woman who breeds locusts that thrive on human blood.
Finally, Beckett (Aug 13 on Netflix) is another lazy title – just one T more than the 1964 classic starring Peter O'Toole and Richard Burton – but its cast, John David Washington (Tenet) and Alicia Vikander (again after The Green Knight) among others, bodes well. It's a bit like Enemy of the State, but set in Greece, and thanks to its streamer, it will end up being the most watched film in the world this month.
Our absolute pick is …
Over on TV land, let us recommend four shows worth seeking out, although only one is forthcoming: The Chair (Aug 20 on Netflix), Katla (Netflix), Physical (Apple, 60) and The White Lotus (HBO Nordic, 81).
Anything with Comer's Killing Eve sidekick Sandra Oh has buzz, and The Chair, which sees Oh placed in charge of a university's English lit department, looks distinctly promising.
Icelandic miniseries Katla (the thought of a series 2 is too frightening) is deliciously warped: as a volcano continues to erupt bodies, it just gets stranger and stranger.
Physical has its flaws, but it's a great early 80s period piece with a standout performance from Rose Byrne as a Jane Fonda workout wannabe producer constantly let down by a left-leaning, LSD-taking wannabe politician husband.
But the absolute pick this summer has to be The White Lotus, an Upstairs Downstairs for our times. Set on an Hawaiian island, as guests and staff mingle, the fireworks commence. The beauty is the simplicity of its satire and the seamless nature of the storytelling. One of the best of 2021 so far!
Among the returning series are Good Girls (S4; Aug 31) Atypical (S4), Virgin River (S3), Never have I ever (S2), Sky Rojo (S2), Feel Good (S2) and The Good Doctor (S4) on Netflix; Stargirl (S2; Aug 11), Work in Progress (S2; Aug 23), Britannia (S3; Aug 24) and Supergirl (S6; Aug 25) on HBO Nordic; and Ted Lasso (S2) on Apple.
Ted Lasso is a curious hybrid: an American comedy set in the UK with stellar Americans and dud Brits. The Kansas metaphor jokes are wearing thin, the Emmys are raining hard and the viewers can barely believe what they're watching: a mixture of corny crap and complete mush. It's as baffling as the naming of the Predator films.