News
Time to step up: Will Denmark take a positive stance on Afghan refugees?
---
This article is more than 2 years old.
As the August 31 military withdrawal deadline approaches and the last flights leave Kabul, the curtain has come down on official evacuations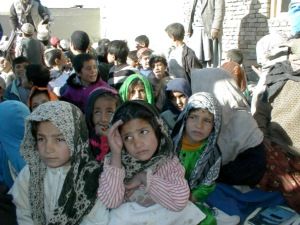 Denmark has completed its evacuation of Danish delegation staff in Afghanistan. As of Friday morning, 988 people have been extracted.
"All local employees at the Danish embassy, both current and those who have worked for us within two years, and their families, who have accepted the offer of evacuation, are now in Denmark," the foreign minister, Jeppe Kofod, has confirmed.
But soon after, Kofod stated that 40 people from Danskerlisten (legal residents of Denmark) remained in Afghanistan and the government is reportedly still working on extracting a total of 83 people from Kabul. The Ministry of Foreign Affairs cautioned on Friday morning that the process is extraordinarily difficult.
No man left behind?
According to Venstre's foreign affairs spokesman, Michael Aastrup Jensen, the evacuation agreement left no Danish employee in Afghanistan in the lurch.
"The model guarantees the safety of local employees, and thus delivers on the moral responsibility we have towards those who help us," he said, according to TV2.
But the government's 'no man left behind' mentality came with the caveat that evacuees must have worked for the embassy within the past two years … meaning many previous embassy employees were, in fact, left in the lurch.
Stringent eligibility
Speaking to CPH POST on condition of anonymity, the relative of an ex-embassy employee relayed his experience.
"My brother worked for the Danish Embassy in Kabul from 2008-2012. He asked the Danish Embassy for assistance on August 15 and he was rejected and did not get any help," he said.
"I read that local staff got help and were evacuated. That is not the whole picture. He is left behind with no help from Denmark while other countries have helped all those who have worked for them."
Responding to questions about eligibility, Kofod explained: "Afghans who worked for Denmark more than two years ago can seek help via the existing interpreting agreement if they are specifically threatened."
However, that window is now closed, with the Ministry of Defence accepting final applications on August 21.
Denmark's policy compared
Compared other countries', Denmark's eligibility criteria is indeed a little tight. The UK promised to consider relocating all local Afghan embassy staff since 2006 under the Locally Employed Staff Ex-Gratia Scheme if they "face regular danger from threats, including insurgent forces and improvised explosive device attacks".
Spain, in an exemplary move, has set up a reception camp in Madrid with a capacity of 800 for evacuated Afghan EU Delegation staff.
In a statement by President von der Leyen during her visit to the Spanish 'welcome hub' she praised Spanish PM Sánchez and the initiative.
"Spain has shown humanity and Spain has proven a great sense of solidarity. So Spain is here an example for the European soul at its best and I really want to thank you," she said.
The EU's first flight of Afghan evacuees arrived at Madrid's Torrejón airbase on Thursday with 36 people on board and will eventually be settled in Denmark, Germany, Poland and Lithuania, according to Spanish officials.
By comparison then, Denmark could be doing more. Many of the last flights out of Afghanistan will be today as US President Joe Biden has asked all US military allies to leave Kabul Airport by Saturday in order to carry out the planned evacuation of 5,800 marines and soldiers.
Time to step up
But there's still time for Denmark to take a proactive stance regarding its acceptance of Afghan refugees. In fact, Human Rights Watch recommended that European states should "revisit all asylum rejections affecting Afghans and provide them temporary legal status".
However, when Prime Minister Mette Frederiksen was asked several times whether Denmark would accept Afghan refugees at a press conference on August 18, she refused to answer.
"I would like to appeal to us to take things in the right order, and right now our people in Afghanistan are in an extremely difficult situation and that is what we are focusing on," she said.
Hesitant to talk numbers
Venstre's political spokesman Andreas Steenberg was similarly non-committal: "Of course we have to help, but it is too early to put numbers on it yet. We do not know how many refugees are coming."
Mai Villadsen of Enhedslisten also voiced support, suggesting that 2,000 refugees, based on Denmark's population size, should be accepted. "Right now we are in a desperate situation without much overview, and it is important that resourceful countries step up," she said.
Karsten Hønge, a spokesperson for Socialistisk Folkeparti, contended that "Denmark has an unconditional extra responsibility. For 20 years we have participated in a completely hopeless war."
The next few weeks will be decisive in terms of the rhetoric in Europe concerning Afghan refugees. Now is a key moment for Denmark to outline a strong humanitarian stance.
While no concrete promises have been made, the Danish government has donated 100 million kroner to the Red Cross and the UN "to alleviate the crisis in Afghanistan".