News
Business round-up: Danish economy peaking right now
---
This article is more than 2 years old.
A new law is on its way through. And with it Folketinget's vision for an even more prosperous Denmark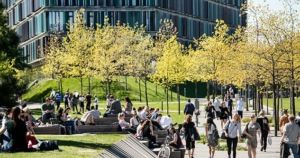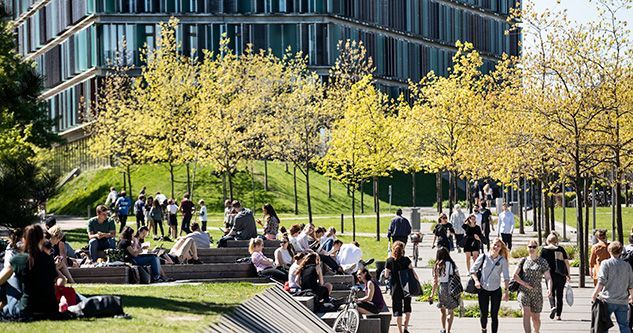 There's nothing rotten in Denmark. At least in terms of economics. The Danish economy has been in a growth phase in 2021. According to a governmental prognosis from August 30, the economy will have grown by 3.8 percent by the end of the year.
And this upswing is not expected to stop anytime soon. According to the government, the economy will grow by another 2.8 percent in 2022.
Simultaneously, it's been a long time since the employment rate has been this high.
Rethinking priorities
Nicolai Wammen, the finance minister, sees the trend as a sign that Denmark did a good job working its way out of the crisis.
However, this does throw a lot of responsibility at the government.
That's why a legislative proposal is on its way that aims to reduce the structural deficit to 0.2 percent of the gross national product.
Wammen claims that this new law will restructure priorities and establish a better-connected nation.
­­­­­­­­­­­­­__________________________________________________________________________________
Strong decrease in train-passengers in 2020
Train passengers made 201 million journeys in 2020 – a decrease of 30.7 percent on 2019, according to Danmarks Statistik. Due to the pandemic restrictions, people did not choose to travel by train as frequently. The overall count was the lowest since 2003.
Horesta plans on warmly welcoming afghan refugees
Horesta, the trade association for hotels and restaurants, anticipates strong interest in newly-arrived refugees, as there are not enough job-seekers to cover the vacancies in the sector. Horesta's chief consultant Kristian Norgaard told TV2 that four out of ten companies are turning down jobs due to short staff. Norgaard sees this as an opportunity to both integrate refugees and improve the situation.
Opening of Nuuk Airport delayed by one year
The much-awaited opening of the international airport in the Greenlandic capital of Nuuk has been postponed by one year. The previous date on which the first planes were expected to take off from Nuuk's airstrips was 2023. The pandemic prevented key international specialists on travelling to the island to work on the airport, as well as suppliers.
Butchers & Bicycles to collaborate with Bjarke Ingels
Vesterbro bike company Butchers & Bicycles has announced a collaboration with Danish architect Bjarke Ingels. The company explained on its Facebook page, the collaboration has been ongoing for some time.
Capital Region saved millions of kroner during nurses strike
The Capital Region saved millions of kroner in unpaid wages during the ten-week nurses strike that ended last week following a governmental intervention. According to Radio4, the amount added up to 59.3 million kroner. The strike began on June 19.