News
Culture Round-Up: HBO Max to launch in Denmark in October
---
This article is more than 2 years old.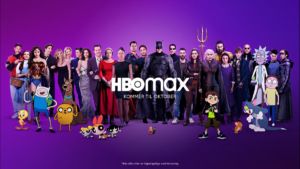 It's the announcement Denmark has been waiting for all year: HBO Max is launching here on October 26.
Its arrival, which will coincide with the phasing out of HBO Nordic, will mean that viewers in the Nordics, and also Spain and Andorra, will be the first in Europe to try out the revamped streaming provider. 
Virtual launch planned
Ahead of the launch, HBO Max will be conducting a virtual event to showcase the greatly expanded library of available titles thanks to content deals with the likes of Warner Bros, HBO, DC, Cartoon Network and Max Originals
Check out the video (see below) to find out more about its new content.
Over 40 markets and counting
HBO Max launched in the US in May 2020, and in June it was launched in 39 markets across Latin America and the Caribbean.
It is unknown whether HBO Nordic subscribers will face a membership hike when HBO Max takes over. 
---
A chance to find out which Danish singers can't cut it
A 2015 South Korean format for a reality TV singing contest, which has a track record of exposing professional singers as poor live performers, is making its way to Denmark's TV2 in November. In 'The Masked Singer', the contestants – a mixture of celebrities, of whom three or four tend to be pro singers – perform in disguise. Furthermore, when they are interviewed, their voice is distorted. This can often lead to hilarity when they are revealed. For example, in Season 2 in the US, Michelle Williams of Destiny's Child finished a lowly seventh, but she only had to wait a year to shed the stigma, as Chaka Khan (16th) and Dionne Warwick (14th) quickly bombed out of S3. But even they were no match for rapper Busta Rhymes, who finished cold-stone last in S4. In Denmark the show will be called 'Hvem holder masken?'
Female couple to contest 'Vild med dans', but can they match the boys?
When Jakob Fauerby and Silas Holst became the first same-sex partnership to enter 'Vild med dans', the Danish version of Strictly Comes Dancing, in 2019, they were actually a long way behind the curve, as Israel were the original trailblazers back in 2010. Nevertheless, Fauerby and Holst marked their own path by becoming the first same-sex partnership to win the whole contest anywhere in the world. Two years later, same-sex duo Freja Kirk and Claudia Rex are hopeful of landing the title. Rex has already confirmed to DR that Kirk will be taking the lead. Season 18 starts on September 10.
Chefs quit judging panel of Denmark's Best Burger
A number of judges on the panel that awarded Hungry Dane with the award for producing Denmark's Best Burger 2021 have complained about the organisers of the annual ranking. TV chef Martin Becker Rasmussen, who has resigned from the panel, is critical of the points allocation, as it penalises burgers that don't have various components, such as cheese. He also wonders why the Popl burger (served by the team behind Noma) was tasted by the panel even though the restaurant had refused to participate. Fiskebaren chef Jamie Lee, who has also resigned, questions why so many burgers were not included. He was surprised that Hungry Dane won, as he felt it did not reflect the opinion of the panel.
Graphic novel inspired by Bohr's debate with Einstein
Niels Bohr and Albert Einstein debated Quantum Theory at the 1927 Solvay Conference in Brussels, and by most accounts the Dane was the victor on that day. Nearly a century later, two of their respective countrymen, Jan Egesborg and Johannes Töws, are using the conference as a springboard for their graphic novel in which the two scientists, both Jews, are targeted by the emerging Nazi party. In 'Lost Summers', which is penned by Egesborg with illustrations from Töws, a visiting German physicist is suspected of planning their murder. Fortunately for the scientists, two undercover British agents are among the attendees.
Queen to design sets for Bille August's new Karen Blixen adaptation
Queen Margrethe II will design the sets for Bille August's adaptation of Karen Blixen's short story 'Ehrengard'. The Danish monarch, who has a long track record of designing sets for the stage, said: "Karen Blixen's stories have always fascinated me with their aesthetic stories, their imagination and their, for me, image-developing worlds – and I am incredibly happy to be part of this project." The film will be produced by Netflix.
New food and drink festival to hit Tivoli for nine days from Saturday
Opening from Saturday at Tivoli, the Food, Beer & Wine Festival is a mecca for food nerds, claims the themepark. The line-up includes wine and food tastings, the Danish Championships in Blind Wine Tasting (Sep 12), the finals of the Danish Sommelier Championships (Sep 13), champagne tastings (Nimb Bar, Sep 13, 19:00), beer tastings (Anarkist, Sep 16, 16:00), demonstrations (daily at 17:00) from chefs such as Claus Meyer, and a whole host of other gastronomic adventures. The festival will run for nine days, concluding with a huge crayfish feast on the lawn (Sep 19, 14:00).
Church minister ruffles feathers of clergy with 'unchristian' photo
The new church and culture minister, Ane Halsboe-Jørgensen, has ruffled feathers after a picture emerged of her dressed up as a seeress. The photo was taken by artist Jim Lyngvild for a series that includes nine other well known Danish women dressed up as Viking era shamen, including actress Ghita Nørby and former minister Thyra Frank, which will be featured in a forthcoming exhibition. Several priests and politicians have deemed the photos 'unchristian'. "It is typical of a government that does not really take faith or culture seriously," wrote Nikolaj Bøgh, a Konservative councillor in Frederiksberg, on Facebook. The exhibition 'Vølver, Guld og Guder' opens at Køge Museum and Museum Sydøstdanmark on December 2.