News
North Sea energy island inching closer to realisation
---
This article is more than 2 years old.
A broad political majority has approved the general framework in regards to ownership and tender process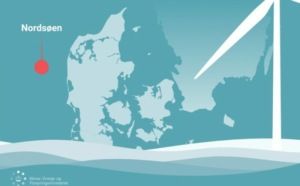 Earlier this year, the government revealed it was aiming to establish the world's first so-called energy island in the North Sea.
Now, thanks to a broad political majority green-lighting the general framework in regards to ownership, the island is getting closer to becoming a reality.
The deal stipulates that the state will own at least 50.1 percent of the project in a bid to foster a flourishing public-private sector partnership.
"The energy island in the North Sea is one of the biggest green projects of our time and it has been embraced with immense interest by Parliament and the business sector," said the climate minister, Dan Jørgensen.
"The energy island is an important societal project that must be built on a solid foundation of competencies and innovative abilities that the private market can offer."
READ ALSO: Denmark to establish world's first energy island
Craving PtX solutions 
Furthermore, those offering tenders on the island should have the opportunity to establish areas on the island for innovative green solutions.
Examples of such solutions could involve Power-to-X (PtX) or electricity storage solutions, the government wrote in its report.
The government expects a tender preparation agreement will be agreed upon sometime at the end of the year.
Aside from the government party Socialdemokratiet, the parties that agreed to the plan were Venstre, Dansk Folkeparti, Socialistisk Folkeparti, Radikale, Enhedslisten, Konservative, Liberal Alliance and Alternativet – so a broad and diverse swath of Parliament.