News
Young people and sickies: why they're prone to pulling the plug with a headache
---
This article is more than 2 years old.
A number of factors are blamed, including mental health issues, generational frustration, harsh working conditions and poor training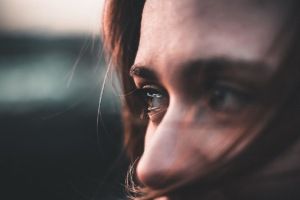 An unexpected night out leaves the young man with a dilemma. Should he go to work hungover or call in sick? Increasing numbers are opting for the latter, and this is a growing problem, claims the news outlet for FOA, the trade union for public sector workers. 
Young people are increasingly calling in sick at work, according to a number of different surveys, reports Fagbladet FOA.
One of them found the number of people under the age of 30 who called in sick between 2017 and 2019 rose by almost 14 percent, to the extent that youngsters are more likely to take the day off than older colleagues more susceptible to health complications. 
The sectors most affected are education, health and social.
Doesn't bode well for the future
"Higher sickness absences among young people is a huge problem," contended FOA federal secretary Maria Melchiorsen.
"After all, they are the ones we must build the future on, so the problem screams for action. And it must be a new form of action, because the current efforts do not work."
Melchiorsen worries that the youngsters "lack mentors and support" at work, which in turn makes them feel inadequate. This makes them more likely to "quickly pull the plug with a headache".
Mental health issues, generational frustration and harsh working conditions
Studies conducted by the Ministry of the Interior and Housing and Kommunernes og Regionernes Løndatakontor suggest the problem is a widespread one.
Many of the affected young people have mental health problems, claims the  Sundhedsstyrelsen health authority. Young women are particularly vulnerable.
Additionally, generational frustration is also to blame, as well as harsher working conditions.
The way we start could be crucial
Jeppe Karl Sørensen, a PhD student at Det Nationale Forskningscenter for Arbejdsmiljø who is currently studying the issue, is not surprised.
"We still know very little about young people's sick leave, but it is characterised by a short-term absence of less than seven days, and short-term absence decreases with age," he told Fagbladet FOA.
"In our project, we follow young people from the moment they enter the labour market. It gives us a unique opportunity to investigate whether various factors at the beginning of a young person's working life have an impact on their sickness absence. The transition from school to work and introduction to work is important. We talk a lot about having a good end to our working life, but we also need to talk about having a good entrance to our working life."