General
Danish News Round-Up: How active is your municipality?
---
This article is more than 2 years old.
In other news, there are plans in Gladsaxe to restore what was once northern Zealand's fourth largest lake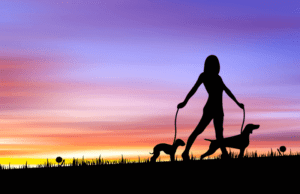 A new University of Southern Denmark report, 'Danmark i Bevægelse' (Denmark in motion), maps how active the people of Denmark are on a daily basis. 
Active islanders
For example, it reveals that every third Copenhagener runs every week, while on Langeland only 10 percent go for a weekly jog. 
Nevertheless, most of the nation's islanders are pretty active. For example, the residents on Læsø take part in the most outdoor activities per capita. While the inhabitants on Fanø are the most active. 
Fanø, along with Copenhagen and Ærø, emerged as the country's three cycling hotspots. 
While some of Denmark's least active municipalities are in Vestegnen – the western suburbs of the Capital Region.
Useful for municipalities
Lead author Bjarne Ibsen hopes the report can inform each municipality how to encourage its residents to be more active so they can "concretely target" their efforts.
"If you live in a place where there are many people who exercise, it is contagious," he told TV2.
"Almost everyone answers that they are active, but the truth is often different."
You can't beat walking the dog
It might surprise many to learn that the most popular daily activity is not cycling, but walking the dog.
"It is something that people enjoy enormously, and which also increases health," said Ibsen.
But many are missing out on the joys of exercise – "especially pensioners and the socially disadvantaged", he warned.
---
New English-language guide for buying property in Denmark
Danske BOLIGadvokater has updated its English-language guide for foreigners who are interested in buying property in Denmark. The organisation, which will be present at International Citizens Day at DGI-Byen from September 24-25, contends that the need for such a guide, which it launched in March 2020, has grown steeply in recent years. In 2020, according to figures from EDC, foreigners accounted for 10 percent of all property purchases, but not without problems. "The language barrier is one thing. But the biggest barrier is probably that no two countries are alike when it comes to housing legislation. You simply cannot use the experience you have from your home country," explained Charlotte Szymala from Danske BOLIGadvokater.
Plans to reintroduce lake to Gladsaxe looking increasingly likely
There are advanced plans to restore a lake in Søborg in the Capital Region municipality of Gladsaxe that has been dry since the late 18th century. Before work began on draining Søborg Lake 230 years ago, it was north Zealand's fourth largest. By the 1870s, the 600-acre body of water was completely dry and converted into farmland, but agricultural efforts have grown increasingly more difficult of late. It has taken three years of negotiations with 63 landowners, who will all be compensated, to get permission to restore the lake. In total it will cost 93 million kroner to realise the dream of reintroducing a large nature area to the Capital Region, where birds, animals and plants can flourish.
Insane number of records for 91-year-old athlete … and pub quiz
Contestants in the Globe Quiz last night learned that the same man has world records for performing the most number of magic tricks underwater in three minutes, and also for blowing six bricks out of a Jenga tower with a straw attached to his nostril … frustratingly for some, the latter was an eliminator question that determined the winner of the whole night after a five-way tie (surely another world record?)! But how many records will he hold once he reaches the age of 91? In the case of Denmark's Rosa Pedersen, she has six after smashing the high jump mark in the 90-94 age category over the weekend with a leap of 86 cm. The gallivanter from Greve holds the world records for the javelin and shot put in the 85-89 bracket, and for the long and high jump in both age groups.
Delta and being unvaccinated not a welcome combination
A new study carried out by Statens Serum Institut proves that the chances of somebody being hospitalised after getting infected with the Delta variant of COVID-19 are significantly reduced if they are fully vaccinated. Furthermore, the Delta strain, which is now completely dominant in most European countries, is 201 percent more likely to hospitalise people than the original Alpha strain.