News
Is your toddler struggling to breathe? Respiratory Syncytial Virus cases are soaring right now
---
This article is more than 2 years old.
Statens Serum Institut blames a lower immunity among young children after far fewer cases last winter than is normal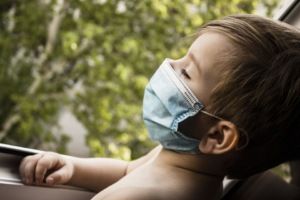 The number of cases of Respiratory Syncytial Virus, a respiratory infection that can be serious among infants and the elderly, is soaring right now, according to Statens Serum Institut.
It's unusual because RSV tends to be common in the winter, but since Week 20 some 1,734 cases have been detected – mostly among children aged 1-3. In week 34 alone (August 23-29), 510 cases were detected. 
While other groups don't tend to be too badly affected – and antibiotics are rarely prescribed to treat it – it can often lead to hospital visits for infants, when their parents get worried they are struggling to breathe.
In any given year, 3 percent of all infants will visit the hospital with RSV. By the age of two, half of all children in Denmark will have had it once, and a quarter at least twice. 
Fatalities are extremely rare. 
Lower immunity to blame
Nobody knows for sure why there has been such a big increase, but doctors speculate it is due to the reopening and resumption of travel to other countries. 
Most likely, it is a case of a lower immunity among infants because they spent so much of last winter isolated from their peers
"It may also be that right now there is less protective immunity to the RSV among children, because there were far fewer cases of the virus in the winter,"  explained Lasse Vestergaard from SSI.
"Here we saw a sharp drop in both the RSV and a number of other respiratory infections due to the COVID-19 restrictions and hygiene precautions."
A high number of cases has also been observed in several other countries.