News
Traffic noise increases the risk of dementia
---
This article is more than 2 years old.
You have a 27 percent higher risk of developing Alzheimer's when subjected to over 55 decibels of traffic noise over long periods of time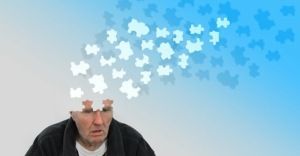 For the first time ever, researchers have documented a link between noise from traffic and an increased risk of dementia.
Researchers sourced data from 2 million Danes from 2004-17 to discover that you have a 27 percent higher risk of getting Alzheimer's and an 18 percent higher chance of developing dementia when subjected to over 55 decibels of traffic noise over long periods of time.
"The results are surprising since it's the first time we have established a clear connection between traffic noise and the development of dementia," said Manuella Lech Cantuaria, an assistant professor at the Clinical Institute at the University of Southern Denmark.
Cantuaria, a 32-year-old Brazilian who has headed the research, hopes the results can pave the way for further research in the area in a bid to improve public health.
"We want to increase the focus on the health risks associated with being exposed to noise, which is not only an annoyance but also harmful to your health. Hopefully, our results can help influence urban development. The results should be considered in noise regulation programs such as highway shielding and noise-reducing asphalt," said Cantuaria.
READ ALSO: Danish study identifies link between physical labour and dementia
Massive project
The huge research project, undertaken by the SDU in collaboration with Roskilde University, OUH and the University of Copenhagen, took into account the addresses of the 2 million Danes and proximity to busy roads and rail lines.
They then cross-checked the data with national health registries to identify instances of dementia (Alzheimer's disease, vascular dementia and Parkinson's)
The report indicated that of the 8,475 cases of dementia registered in 2017, 1,216 can be linked to traffic noise.
A possible explanation for the effect of noise on health pertains to the release of stress hormones and sleep disturbance, which leads to coronary artery disease, changes in the immune system and infection – all early indicators of early onset dementia.
The findings were published this week in the respected scientific journal, British Medical Journal.