News
Denmark close to gender balance for parental leave 
---
This article is more than 2 years old.
New proposal allocates a minimum of 11 weeks to fathers, and the leave cannot be shared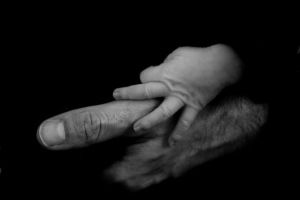 There have long been concerns about the high number of days that women spend on maternity leave in Denmark compared to their significant others.
Currently, fathers only have two weeks following birth, while mothers have 14 weeks (plus four weeks leading up to the birth) – after which the pair have 32 weeks that they can split up as they see fit.
Now the issue is being addressed with a new proposal that will see both parents earmarked 11 weeks of parental leave. 
Aside from that, both parents will get an additional 13 weeks that they can divvy up as they please.
In total, it means that if the parents take no action, they can take 24 weeks each, or a maximum of 35 weeks for one parent. 
It should be mentioned that should one parent not take the initial 11 weeks off, it will be lost as it can't be shifted to the other parent.
READ ALSO: Union argues four months paternity leave as the only way towards equality
Red Bloc wants more
The agreement was reached between the the Confederation of Danish Employers (DA) and the Danish Trade Union Confederation (FH).
"It shouldn't be a battle, but a right for Dad to take time off with his kid. At the same time, when parents share the parental leave, it strengthens women in the workplace," said Majbrit Berlau, the deputy head of FH.
But before the proposal can come into effect, it will need the approval of a majority of Parliament – something that will be attainable, judging by the response of various party heads.
Enhedslisten and Radikale, for instance, are positive about the agreement, but called for even more earmarked parental leave.
READ ALSO: EU proposes earmarking paternity leave for men
Blue Bloc: 'It's condescending'
But some Blue Bloc parties, such as Dansk Folkeparti (DF) and Nye Borgerlige, didn't offer up many words of support.
"NO THANKS! This is SO condescending to the Danes. To the families. Let the families decide for themselves how they want to allot their parental leave!" wrote the DF head, Kristian Thulesen Dahl, on Twitter.
The agreement comes as a new EU directive – which forces EU countries to earmark at least nine weeks of paternity leave to both parents – is due to be implemented by the end of 2022 at the latest.