News
Science Round-Up: EU allows genetically modified food in Denmark
---
This article is more than 2 years old.
EU faces harsh criticism from the green brigade following the clearance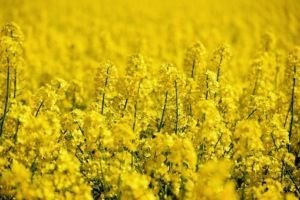 The European Union has just legalised genetically modified wheat, soya, rapeseed, and cotton within EU member states.
This will indisputably enhance the GM content in Danish food.
The decision came as a surprise to many, as the EU had been in denial for a long time regarding any potential legalisation.
Refusal on the green side
When the EU indicated the first steps towards a potential legalisation earlier this year, it did not get the positive response it was hoping for.
A total of 162 organisations with a green focus scattered across Europe showed their dismay about the EU's intentions.
The key point of their criticism addressed the uncertainty about whether GM food is harmful.
Scientific back-up
However, according to Mikkel Girke Jorgensen, a lecturer in the field of synthetic biology who has been studying GM food for the past 20 years, there is no evidence of a potential health risk.
Jorgensen furthermore points out to DR that more traditional pesticides do not come with a guarantee that they are a healthier choice.
____________________________________________________________________________________
DTU working on advanced 'nanometre'
Scientists at Denmark's Technical University (DTU) are currently developing a new method that designs nano material more accurately than 10 nanometres. The scientists, who are using the method to shape nano materials and nano cycles, are especially looking forward to the new method's benefits of overall lower energy and time consumption. Reportedly, the new method is far more advanced than those used previously and is of therefore great importance to the field of electronics.
DTU team developing hack-proof navigation system for container ships
A team at the Denmark's Technical University (DTU) is currently working hard on establishing a fully independent navigation system for container ships. The team leader, Roberto Galeazzi, the head of the Centre for Collaborative Autonomous Systems at DTU, is convinced that independent systems are more robust and less likely to be hacked by contemporary systems. The finding could also be relevant to motoring.
Fruit fly finding could boost medical research into diabetes
Scientists at the University of Copenhagen have discovered a hormone in the fruit fly's body that could help researchers gain more knowledge regarding human diabetes and adiposis. According to Kenneth Veland Halberg, who has led the research, the finding will boost the progress of efforts to develop new medicine and treat the aforementioned illnesses.
Antibodies reduce the risk of a severe reaction to contracting COVID-19
When a human body is unable to produce enough antibodies to fight COVID-19, it is more likely to experience a severe, potentially fatal reaction to the virus, confirms research led by Professor Jan Gertoft at the University of Copenhagen, an academic affiliated to the Department of Infectious Diseases at Rigshospitalet.