News
International Round-Up: Repatriation of IS women from Syria attracts criticism
---
This article is more than 2 years old.
Elsewhere, deportations of detainees out of the country are simplified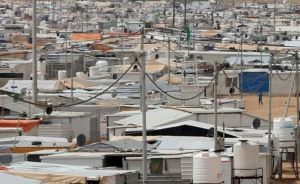 The government has come under fire for the imminent repatriation of a Danish woman and her three children from a prison camp in Syria – despite the woman holding dual citizenship. 
In 2019, Denmark enacted a law allowing the revocation of Danish citizenship in cases involving foreign fighters who had dual citizenship. 
Three other Danish women identified in camps holding IS fighters/sympathisers had been stripped of their citizenship while three others were to be repatriated.
"You can't say that one person with dual citizenship can go home while others can't," said Knud Foldschack, one of the lawyers who represents the women.
READ ALSO: Danish children born to IS fighters face radicalisation if not returned home
"Tried as soon as they set foot on Danish soil"
The immigration minister, Mattias Tesfaye, said that the case currently drawing ire has some particular circumstances and that the PET intelligence agency has evaluated the security risks and greenlighted the repatriation.
In May 2021, the government announced the repatriation of three Danish-Syrian women and 19 children, who were held in the al-Hol and Roj detention camps, run by the Syrian-Kurdish authorities in the northeast, because of their links to the Islamic State.
Based on a recommendation from the authorities, the adults will be prosecuted for war crimes.
"They will be tried as soon as they set foot on Danish soil," said the justice minister at the time, Nick Hækkerup.
Meanwhile, four other women and their five children must remain in the camps indefinitely.
The women were administratively stripped of their citizenships – a decision that all four women have challenged via the justice system.
---
New law simplifies deportation of criminals
Over two dozen former prisoners have been deported from Denmark in the last three months, according to the Immigration Ministry. Since Parliament passed new legislation this spring to facilitate the removal of foreign poisoners, the police have been able to shorten sentences to hasten their removal from the country – if immediate repatriation is feasible. Meanwhile, those convicted of a sexual assault that may involve a Danish victim, or of illegal gang activity that may involve Danish members, cannot suffer the consequences of this law. 
Danish pledge to increase climate aid
In 2023, Denmark will provide 3.8 billion kroner in climate aid to the UN annually. PM Mette Frederiksen made the pledge at the Climate Summit in Glasgow in a meeting with UN Secretary General Antonio Guterres. The announcement means that Denmark's environmental contribution will increase to 42 percent.  "We will devote at least 60 percent of climate aid to climate adaptation efforts in the poorest and most vulnerable countries," said Frederiksen.
COVID-19 donation to Morocco
Denmark has donated 115,000 doses of COVID-19 vaccines to Morocco to help the country combat the pandemic. The transfer was made via the WHO-led international vaccine co-operation COVAX, which contributes to the distribution of vaccines worldwide – especially in developing and crisis-affected countries. "Nobody is safe until everybody is safe," said the development minister, Flemming Møller Mortensen. In July, the Foreign Ministry announced that Denmark would send 1 million AstraZeneca vaccines to the region of North Africa and donate a total of about 3 million vaccine doses to COVAX. Denmark has also provided vaccines to Albania, Bosnia and Herzegovina, Kosovo, Northern Macedonia and Bhutan. However, Denmark is still hoarding doses and being singled out by NGOs for not doing enough, according to Julia Raavad, the head of analysis at Doctors Without Borders.