News
Commuters advised to leave work early as high winds draw close to Denmark
---
This article is more than 2 years old.
Storm strength gusts could catch you off guard if you're not vigilant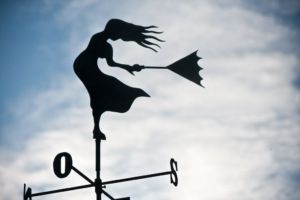 Capital Region commuters are advised to leave work earlier than normal to avoid travelling home in strong wind that will hit the Copenhagen area between 17:00 and 21:00. 
It is also recommended that homeowners should secure all their loose items in their gardens and on their balconies.
Beware of the gusts
It was feared the cause of the high winds – a low pressure system, on course for Denmark's northwest coast, which is scheduled to arrive between 14:00 and 15:00 – could be strong enough to be classified as a storm, but it seems less likely now.
Nevertheless, storm strength gusts are expected to reach speeds of around 30 metres per second – 11 on the Beaufort Scale. And they could even reach hurricane force at times.
Four or five hours
The wind today is expected to be the strongest to hit Denmark since early 2019, and transport will be disrupted.
But unlike other storms to hit Denmark in recent years, this is expected to be brief. It will dissipate in Jutland by 19:00, in the capital region by 21:00 and in areas south of Copenhagen by 22:00.