News
Low-wind year sends electricity prices skyrocketing
---
This article is more than 2 years old.
A typical family living in a house could experience their electricity bill increase by 5,000 kroner by the end of this year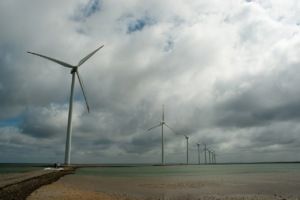 According to energy lobby organisation Dansk Energi, 80 percent of Denmark's electricity consumption in 2020 came from green energy sources – wind turbines and Norwegian hydroelectric plants.
That may sound good in terms of sustainability, but it could very well have a negative impact on future electricity bills for consumers.
Electricity prices are currently the highest seen since the financial crisis, mainly due to Denmark experiencing 10 percent less wind than normal, which makes the country more dependent on natural gas production. 
"The weather means a lot when you look at electricity. The price hikes we see now are the wildest I've experienced in the past 12 years," Anders Kring, the head of Intraday Power Trading at Danske Commodities, told TV2 News.
READ ALSO: Denmark sees highest consumer price hike in almost a decade
Gas prices shooting up
A year ago, for instance, the price for 1 MWh of gas was at 7 Euro. This month the price surpassed 72 Euro for 1 MWh.
Ultimately, the development means that a typical family living in a house could see their electricity bill shoot up by about 5,000 kroner by the end of this year.
"There could be further increase in the coming months, but we expect that the prices will stabilise to a more normal level during the coming year," Jack Kristensen, a spokesperson for energy company SEAS NVE told DR Nyheder.
The news comes in the wake of new figures from Danmarks Statistik, which showed the biggest consumer price spike in almost a decade last month.