Local
Copenhagen has the top two restaurants in the world
---
This article is more than 2 years old.
Noma makes epic return to the top of the culinary pops with its outstanding and innovative culinary experience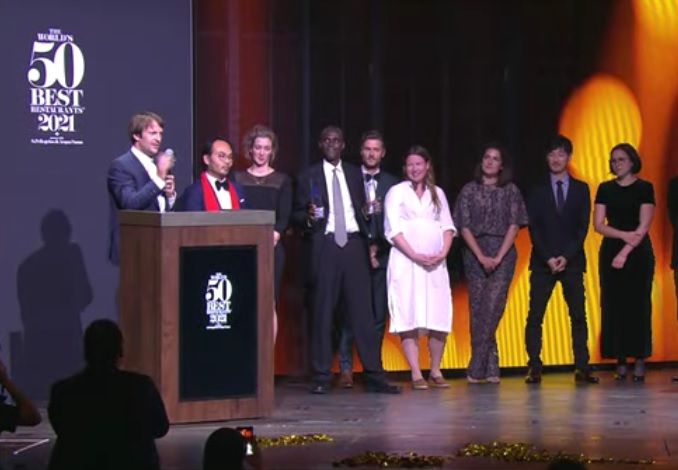 Gastronomy giants and cuisine connoisseurs alike were on high alert today as the 2021 World's 50 Best Restaurants Awards were held this afternoon in Antwerp. 
Following a brief hiatus last year due to the pandemic, the prestigious event was a day to remember for the Danish gastronomy sphere.
The awards ceremony revealed that the Danish capital has not just the best restaurant in the world, but the top two.
Nordic cuisine trailblazer Noma came out on tops – the fifth time Rene Redzepi and his crew have taken home first place after last winning in 2014. 
Noma, which came in second place in 2019, also topped the list from 2010-2012. 
READ ALSO: Michelin stars out tonight: Noma finally reaches the gastro zenith
Geranium inching closer
Fellow Copenhagen eatery Geranium, which came fifth last time, ended up securing its best ever result at the awards, finishing second. 
Along with Noma, Geranium was recently awarded three stars by the prestigious 2021 Michelin Guide Nordic Countries.
There were other Danish representatives in the top 100, including visionary Copenhagen experience Alchemist, which came close to cracking the top 50 in 58th.
Fellow capital joint Amass also garnered plaudits by coming in at 89th.
Check out the entire list of winners here.
The winners were chosen from the award ceremony's academy, which comprises more than 1,000 international industry experts.