News
Being taken seriously at 18 with Denmark's answer to Richard Branson
---
This article is more than 2 years old.
Since starting his website design business at the age of 16 during the early days of the pandemic, Oscar Nihrane has had his sights set on commercial success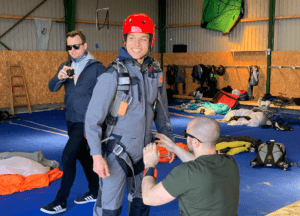 Oscar Nihrane is not quite your average web consultant. What makes him stand out among the multitude of self-established business people in a city like Copenhagen is his surprisingly young age of 18 and how little time it took him to take matters into his own adolescent hands and make his mark. 
His business, which helps companies to make their websites more appealing and suitable to both the contemporary needs of customers and their individual business-models, emerged in March 2020 when COVID-19 took a hold in societal life.
When the pandemic hit, and restrictions had most of us working from the dining table or comparably improvised settings at home, students at efterskole, the Danish equivalent of boarding school, were sent back to their parents' homes. 
However, online classes and homework didn't adequately fill the surplus of time Oscar suddenly had on his hands.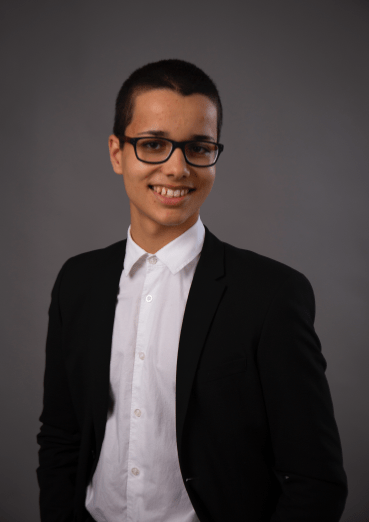 Programmed to succeed
"Before the pandemic I remember getting more and more upset calculating the hours wasted in school; just sitting in class wasn't really for me. Especially since the way we are taught is not the most time-efficient one," recalled Nihrane.
"And although I was really interested in learning about history and chemistry, I actually really enjoyed attending classes remotely."
Working from his parents' place, Nihrane finally got to dedicate more time to a learning program he had recently purchased.
Under the patronage of its US initiator Tai Lopez, a millionaire and professional Jack of all trades, the program taught Nihrane everything he needed to know about starting a business with little to no money or experience.
"I like Lopez's proactive approach to life. Whatever you want, you have to work for it," he enthused. 
A second online program duly followed, which was not so much focused on preaching the right mindset but rather more about business itself, and an idea started to materialise in Nihrane's mind: website design.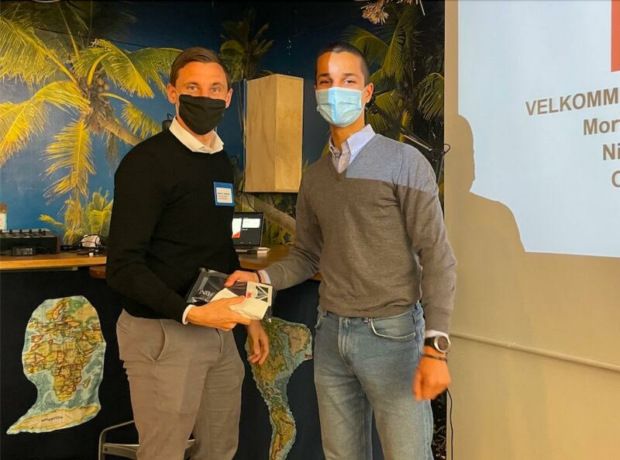 Scaling Mt Bureaucracy 
It turned out that starting a business at the age of 16 comes with a whole lot of bureaucracy and waiting time. Nihrane spent four months waiting to get final permission from the Danish authorities to start his business.
On his way past the bureaucratic gatekeepers, Nihrane had to present a business plan and fill out questionnaires.
"I am very proud that in the end I was permitted to start my business. A friend of mine went through the same procedure and got turned down," he added.
Meanwhile, he was busy drumming up business.
"I had clients before I officially started my business. I'd contact companies via LinkedIn and ask them whether they'd like to eventually get some help with their websites. That turned out to be very effective and people were, in fact, interested in my advice," he said.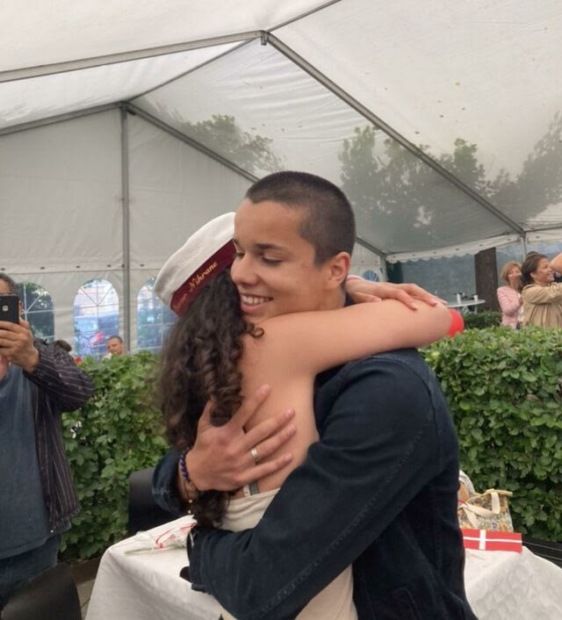 Age: the first frontier
Age was less of a hurdle when dealing with businesses.
"I don't let my clients know my age, but they don't even ask anyhow. In the end, it's not about age but skill, and I have come up with my own way of expressing myself and how companies can benefit from me," he said.
"They didn't even care about my age. Although a continuous deal-breaker was that I did not have my own business but only my private bank account. Obviously, that's not very professional."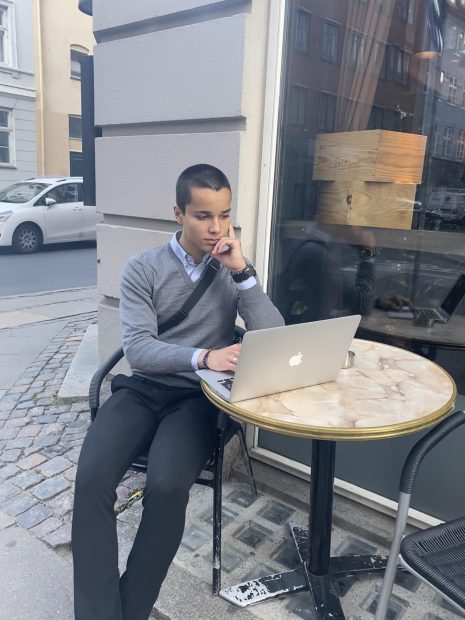 DNA of an entrepreneur
Nihrane wakes up early every single day: at 04:00 to be precise.
"I like to get ahead of my daily tasks. And I have many of them. I go to school, then I have my business, a workout routine and my family and friends to catch up on," he said.
Nevertheless, despite his success, this business is just one step on the ladder for Nihrane.
"Don't get me wrong. I enjoy working with web design. But what I like even more is to keep learning and improving. In the end, I just want to afford a good lifestyle, and I believe that you have to work hard for it."
That settles the question why he wakes up at 04:00 every day then!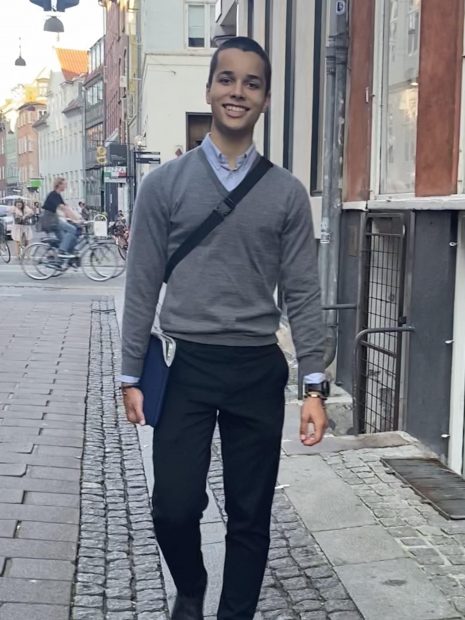 Stutterer's route to success 
The now 18-year-old prefers to keep business talk outside the family circle. This is not rooted in mistrust or the fear of being viewed as arrogant, but rather a question of right timing.
Needless to say, Nihrane has a strong work ethic and a well-suited mindset that has come along with a steadily growing self-awareness. 
But it hasn't always been that way. Nihrane recalls an intimate dinner party where he and four other members of his family celebrated his mother's birthday. Talking aloud made him stutter and feel uncomfortable. 
At that point, he wouldn't have thought he'd be pitching his ideas to accomplished CEOs a few years later.