Sponsored content
Could Kingslayer be the next 007?
---
This article is more than 2 years old.
Nicolaj Coster-Waldau's age is against him, but history tells us it's not impossible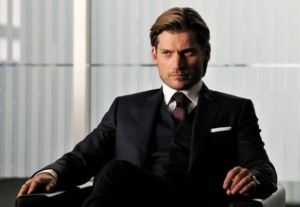 Is that the Kingslayer in 007's rearview mirror?
'No Time to Die' has barely been out for less than a week, and Jaime Lannister is stealthily approaching James Bond from the rear.
It's the same modus operandi he took with Aerys Targaryen, and we know what happened to him! 
9th favourite
Nikolaj Coster-Waldau is currently the ninth favourite on bookmaker lists to put on a tuxedo, head to the casino, take his seat at the baccarat table and take over the reins of James Bond. Who knows, he might even be interested to try some of the online games with betfair promokode.
Priced at 14/1 to succeed Daniel Craig, it's a huge leap up the ladder for the Dane, who has underlined his credentials with a series of creditable action roles since his long stint on 'Game of Thrones'. 
Equally at home in a suit or a uniform, at 188 cm, Coster-Waldau is plenty big enough to fill 007's shoes. 
Never say never!
Coster-Waldau might be 51, but that hasn't ruled him out of the running to replace 53-year-old Craig. 
After all, let's not forget that Moore was marginally older than Connery when he replaced him in 1973.
Furthermore, Sean Connery was 52 when he played Bond in 'Never Say Never Again', and Roger Moore was 57 when he played him in 'A View to a Kill'.
Definite interest 
A few wagers have been placed on the big Dane, for sure. Not long ago, Corals reduced his odds to 10/1 after a flurry of bets.
"There's plenty of familiar names near the top of the pile but Game of Thrones star Nikolaj has been just as popular recently and according to our odds is now definitely a leading contender for the role," spokesperson Harry Aitkenhead told the Daily Express.
The favourites with most bookmakers remain Tom Hardy and Bridgeton star Rege-Jean Page.
Why not Danish! 
Still, wegotthiscovered.com is backing Coster-Waldau for the role, and it is pretty dismissive of the argument that a Dane couldn't play the English spy.
After all, the Etonian accent wasn't an issue with Connery's Edinburgh brogue or George Lazenby's Aussie drawl. 
Out of the six actors to play Bond, only two have been English. 
Complete package
"Yes, Nikolaj Coster-Waldau's actually Danish, but come on, in Game of Thrones – could you really tell? If all it takes to play Bond is to pull off a convincing English accent, then old Nikolaj fits the bill," contended wegotthiscovered.com.
"He's handsome, sophisticated, and a smooth-talker, and he can actually act whilst looking the part."
Norwegian thriller 'Headhunters' is "proof he could easily do Bond" it concluded
Bang go his chances?
Of course, Coster-Waldau isn't the only Dane in contention to replace Craig as Bond.
Claes Bang is 37th on bookmaker lists and cannot be ruled out after pleasing turns in Dracula and The Affair, in which he plays an English actor world famous for playing a Bond type hero. At 194 cm, he is plenty, plenty tall enough.
However, he is 54, which would put him within touching distance of beating Moore's record on his debut.