Things to do
Autumn Holiday 2021: On safari in the savannah
---
This article is more than 2 years old.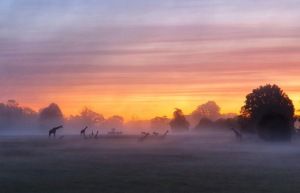 Knuthenborg Safaripark
Knuthenborg Alle 1, Maribo; open daily 10:00-17:00; under-12s: 99-149kr, over-12s: 159-239kr, under-3s free adm (more expensive at weekends); knuthenborg.dk
Open since 1969, Knuthenborg Safaripark is the largest of its kind in northern Europe, spreading over an area of 660 hectares. 
Up close with tigers
Along with the large areas in which the 1,000+ different species of animals stroll around freely, the site also has a large amusement park, an old manor house, a castle, informative exhibitions and activities. 
Top tip: don't miss the tiger area where you can see them up close and personal!
Among the beasts
Dinosaurs and other prehistoric beasts are also a focus – in fact, there is even a Dinosaur Park. But don't worry, an eccentric millionaire's not going to accidentally release the velociraptors.
Nevertheless, if the thrill of mixing with the wildlife appeals to you, you can book an overnight stay in a tent on an elevated terrace two metres above ground-level, from where you can observe animals walking around below you. 
Feeling hungry?
If all that livestock whets your appetite, why not enjoy a delicious gourmet meal with a view of the savannah. 
Tickets, including family passes, can be bought online.