News
Denmark remains the world leader for rule of law
---
This article is more than 2 years old.
Top rankings in five of the eight parameters assessed by the Rule of Law Index published by the World Justice Project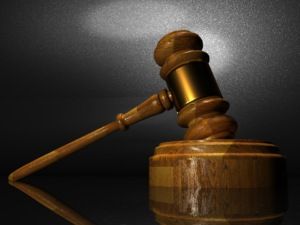 Denmark has again ranked number one in the Rule of Law Index published by the World Justice Project, an independent organisation advocating the advancement of rule of law around the world.
It is the sixth time in a row that Denmark has ranked first – this time above 138 other countries.
The Nordics tend to dominate, and 2021 was no different with Norway, Finland, Sweden and Germany completing the top five.
Best in five out of eight parameters
The index assesses eight parameters, and Denmark ranked first in five of them: Constraints on Government Powers, Absence of Corruption, Fundamental Rights, Regulatory Enforcement and Civil Justice. 
The other three parameters are Open Government, Order and Security and Criminal Justice.
The National Board of Justice was delighted. "The Danish Courts work daily to maintain the high quality of the rule of law, which is a cornerstone of Danish society," enthused the board's head of development, Merethe Eckhardt.
"The first place is a recognition of the great work that the courts and every single employee do every single day. Through the courts, the way is paved for equal access to justice, and this is a particularly valuable task that we undertake together. 
Globally disappointing
Overall the index painted a disappointing picture of global justice.
For the fourth year in a row, there was a general fall in the score for legal certainty, with 74.2 percent of the countries experiencing a decline.
Nevertheless, there were some countries with big gains: most notably Uzbekistan, Moldova and Mongolia. In Europe, Belgium, Norway, Germany and Finland all made big progress. 
Belarus and Myanmar were the biggest fallers – Poland and Hungary slipped the most in Europe – while Venezuela, Cambodia, and the Democratic Republic of Congo were the lowest scorers.