News
Business Round-Up: Historically high number of homeowners paying mortgages on time 
---
This article is more than 2 years old.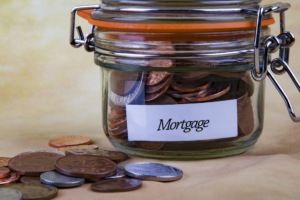 The majority of homeowners paid their mortgage on time in the second quarter of 2021, with only 0.14 percent failing to, according to Finans Denmark – the best payment rate in 14 years.
Ane Arnth Jensen, the deputy CEO at Finans Danmark, thinks a significant drop in unemployment may be the reason why more homeowners are paying their mortgages on time.
Reasons to be cheerful
"When the corona hit Denmark back in the spring of 2020, we experienced a large increase in unemployment," said Jensen.
"But the number of unemployed has fallen again, and there are now slightly fewer unemployed than before the corona crisis."
---
One in 20 summerhouses bought during COVID-19 lockdown up for sale
Many holiday homes purchased during the 2020 corona lockdown have been put back on the market, according to housing site Boliga.dk. Its figures suggest that 4.4 percent of the summerhouses are on the market again.  Dansk Industri housing economist Bo Sandberg rejects Boliga.dk's assertion that the development is driven by speculation, instead asserting to TV2 that it reflects a market suffering "a moderate decline".
Municipalities have millions invested in 'Vampire Kangaroo'
At least 16 Danish municipalities have shares in the Australian bank Macquarie Group, which has been associated with several tax scandals, according to a TV2 review of municipal investments. In total they own more than 5 million kroner's worth. All of the municipalities have made the investments through Jyske Invest, which belongs to the Jyske Bank Group. Investment bankers Macquarie Group, which in some circles has the nickname "vampire kangaroo", use to co-own Copenhagen Airport and the telecommunications company TDC. 
Copenhagen second-largest city for Swapfiets bike subscriptions
The bicycle subscription service Swapfiets has reached 10,000 customers in Copenhagen just two years of its launch in Denmark, reports Erherv+. The service enables customers to rent a bike for a flat monthly fee and get all their repairs for free. Copenhagen, where the majority of subscribers are students and expats, is the company's second biggest city for customers after Berlin. 
Pandora expecting higher growth in 2021 than previously expected
Jewellery company Pandora has raised expectations for 2021, predicting growth of 18-20 percent this year. Its previous forecast was 16-18 percent. Third quarter sales totalled 4.7 billion kroner – a 16 percent increase on the same quarter last year. Pandora attributed the growth to strong developments in the USA and a steady improvement in Europe as corona restrictions are eased.
Last month's green car sales up 43 percent on October 2020
In October, green cars accounted for 43 percent of all car sales, compared to 18 percent a year ago, according to De Danske Bilimportøre. "The sale of green cars continues at a high level, and it is becoming a natural part of the Danes' everyday life to drive on electricity," commented Mads Rørvig, the CEO of De Danske Bilimportører. Overall sales were 16 percent down on October last year.
Inflation in Denmark up to 2.4 percent
Inflation in September stood at 2.4 percent, up 0.6 percentage points on August, according to Danmarks Statistik. Rising fuel and electricity costs are responsible. During the same period, inflation in the 27 EU countries rose from 3.2 to 3.6 percent.
SAS eyes more cuts
The airline SAS will again be cutting its costs, according to its CEO, Anko van der Werff. "SAS is fighting to survive. When I see how the market is now, how our customers are changing, and the size of our debt, it is completely clear," he told Finans. The deadline for negotiations is three months. However, staff action continues to dog the airline, which stands accused of breaking its promise to rehire employees that it was forced to let go. During the coronavirus crisis, SAS received an aid package of almost 9 billion kroner from the Swedish and Danish states.
Danish Air Transport Retires MD-80
Danish Air Transport (DAT) recently organised a farewell flight for its MD-80 narrow body plane. On its final flight from Copenhagen, the public could hop on board the 111-capacity plane for a price of 1,990 kroner. DAT is a Vamdrup-based airline that operates both scheduled and chartered passenger services, as well as cargo flights. 
Vestas to build multiple wind turbines outside New York
Oil giants Equinor and BP have designated Vestas as their preferred supplier of 138 wind turbines for two offshore wind projects off the coast of New York, reports Berlingske. The wind turbines are going to be part of wind farms Empire Wind 1 and 2. Each turbine can generate electricity for up to 20,000 households. In recent years, Vestas has lagged behind in its production of offshore wind turbines compared to its competitors – but it is resurgent now the US is investing heavily in wind farms again as part of President Joe Biden's plans.
Huge revenues for DSV
The transport company DSV Panalpina benefits from greater demand for freight, its latest company accounts confirm. Q3 revenue grew by 76 percent to 49.6 billion kroner. In terms of turnover, it is Denmark's third-largest company after Maersk and Novo Nordisk.
Arla's English dairy cows fed soya from a cleared rainforest in Brazil
Dairy cattle owned by Arla that are used to produce butter in the UK are fed soya derived from cleared rainforests in Brazil, a huge media investigation has revealed. The soya is provided to the Anchor Butter cows by Cargill, which has, been involved in clearing 800 sq km of forest and controlling 12,000 forest fires in Brazil since 2015. 
Agricultural debt level at its lowest since 2007
Danish agriculture is in less debt than in previous years, reports Danmarks Statistik. In total, it was only 294 billion kroner in the red in 2020 – the lowest figure since 2007. Last year was a good one for both agriculture and horticulture.
PostNord's Q3 revenue up 7 percent
On the back of Q3 revenue of 1.37 billion kroner, postal carrier PostNord's profits have risen by 7 percent compared to the same period last year. During the pandemic, it benefited from a boom in online shopping, which meant there were far more packages to transport. However, this has been in decline since society started to reopen.
Growth spurt slowed down by labour shortages
Labour shortages are preventing the economy from fulfilling its potential, according to Dansk Industri. With growth on a par with the rosy days of 1994, Denmark looked set to prosper. However, the shortages have meant that many companies are turning down orders and providing customers with products imported from abroad. For this reason, DI expects lower growth in 2022 and 2023. Employment over the first half of 2021 increased by 91,000 people – the largest ever six month increase. The unemployment rate in August was the lowest it has been for 12 years.