News
Denmark named among best countries for internationals
---
This article is more than 2 years old.
New study taking happiness, health and quality of life into account when ranking Denmark sixth in the world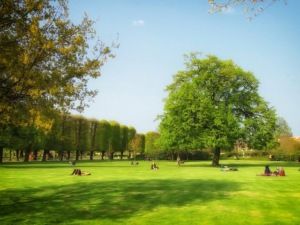 According to a new study by international insurance provider William Russell, Denmark is among the best countries in the world for expats.
The study ranked Denmark sixth overall, behind top dogs Finland, Austria, Lithuania, Slovenia and the Netherlands.
Denmark's ranking is based on scores for Happiness (8th), Health (24th), Employment (29th) and Quality of Life (8th).
READ ALSO: Denmark remains the world leader for rule of law
Euro domination
European countries dominated the top of the list, with Latvia, Estonia, the Czech Republic and Sweden completing the top 10.
In fact, New Zealand was the best performing non-European country on the list, coming in at 16th.
Other notables included Germany (11th), Ireland (22), Australia (25), Canada (30), the UK (31), Japan (32), Russia (33), South Korea (37), Brazil (39), China (44), Mexico (45) and the US (47).
Iran ranked last on the 50-country list and was preceded by South Africa and Thailand.