News
Local Round-Up: DJs issued with guidelines to ensure revellers aren't offended by song lyrics
---
This article is more than 2 years old.
No renditions of 'Fairytale of New York' this Christmas then, even if it is most people's favourite festive song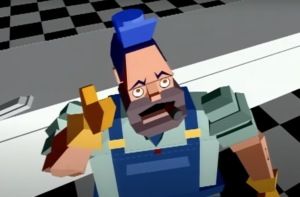 In order to ensure a "positive atmosphere", Rust music venue in the Copenhagen district of Nørrebro has issued guidelines to its DJs regarding what songs are acceptable in its nightclub.
For example, it advises the DJs to not play songs that are demeaning to women, minority genders or ethnic minorities. 
The guidelines do not apply to Rust's concert venue where paying customers presumably know what to expect.
No list, just guidelines
"We do not want music to be played that has lyrics that are condescending or derogatory," explained music director Mikkel Glenstrup to TV2.
"There will never be a list of words or artists that are not allowed to be played. What we have made is a guideline for how to create an atmosphere that is nice to be in for everyone."
According to Glenstrup, the guidelines have been well received by the DJs, who he credits with the intelligence to make the right call. 
Some artists get there first!
There have been several cases of bands retrospectively changing lyrics to avoid offending listeners, although you suspect the damage had already been done.
For example, Dire Straits cut an entire verse out of its most successful ever track, 'Money for Nothing', because it repeatedly used a slur for homosexual people.
Little Richard also had to change the lyrics of his song Tutti Frutti.
The chorus was originally "Tutti Frutti, good booty!" and one of the verses ran: "If it's tight, it's alright; if it's greasy, it makes it easy."
---
Family fail with legal action after daughter was bullied at Valby school
A family have failed with legal action against Copenhagen Municipality in relation to the bullying of their daughter between March and December 2018 at a school in Valby, which she eventually felt compelled to leave. The family claimed the school should have intervened more and asked for 100,000 kroner in compensation. However, Copenhagen Court ruled in favour of the municipality. Basing its ruling on the Liability Act, the court ruled that the girl's sense of self and honour was not damaged enough to warrant compensation, even though it did concede that the bullying did take place and that the school failed to come up with an action plan. The family's lawyer hailed this as a partial victory. The family have a month in which to consider an appeal.
Councillor aims to breathe new life into Østerbro electricity plant
Radikale councillor Mette Annelie Rasmussen wants the district of Østerbro to realise the potential of the Østre Elektricitetsværk electricity plant on Østre Alle. She envisages the large Hofor building being used by local farmers or entrepreneurs for an array of activities, including workshops, markets and culture events. Last month it hosted the Open Festival and visitors said how happy they were to finally enter an area they have cycled past almost every day of their life. 
Hellerup villa the most expensive home purchase of 2021
A 1,000 sqm villa at Svanemøllevej 41 in Hellerup is the most expensive home purchase of 2021, confirms Boliga.dk. It fetched 62 million kroner, exceeding the previous record (paid for a house in Frederiksberg) by 850,000 kroner. The all time-Danish record is 150 million kroner for a home in Vedbæk just north of Copenhagen.
Sydhavn tipped to get new bathing zone
A City Hall consultation on November 29 will decide whether Vandtrappen on Sluseholmen in Sydhavn will become a designated bathing zone. Accessible via Richard Boones Vej, the area has a large wooden pier. 
In contention to become Denmark's most beautiful harbour area
Nyholm on Holmen and Dragør Harbour on Amager are among Historiske Huse's nominees to find Denmark's most beautiful harbour areas. The public have until November 7 to cast their votes at historiskehuse.dk. 
Parking initiative could give locals an extra 200 spaces at night
A municipal carpark on Ole Maaløes Vej  in Østerbro will be made available to local residents at night. However, City Hall has still not decided how much they should be charged for one of the 200 spaces.
Cinema celebrates 60th birthday with free popcorn
Imperial Biografen celebrated its 60th birthday on November 3 with reduced ticket prices and free popcorn.