News
Danish government concerned by recent increase in corona cases
---
This article is more than 2 years old.
PM Mette Frederiksen confirms her government is monitoring development closely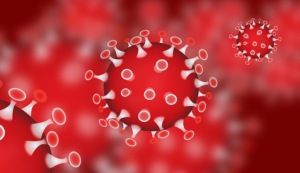 Corona infection numbers are soaring in Denmark right now. Yesterday afternoon some 2,416 fresh cases were confirmed, and the number of people in hospital now stands at 282, of whom 40 are in intensive care.
The warning signs have been there for a month now. Ever since temperatures started to cool noticeably, forcing the population to spend more time indoors – for example, favouring the packed Metro over the bicycle for the daily commute – the clamour for the reintroduction of restrictions has been growing.
The requirement to wear facemasks on public transport and in shops, the need to show a corona pass to visit a restaurant or bar, gathering restrictions, and the closure of particularly enclosed venues is surely just around the corner.
Many close to the political process argue that the reintroduction of corona pass requirements will put added pressure on unvaccinated people to change their minds.
PM concerned
PM Mette Frederiksen took to Facebook yesterday to underline how seriously her government is regarding the new figures.
"The government is following the developments regarding corona infections with increasing seriousness and concern," she said.
"The disease is once again beginning to have a more serious impact on our society and healthcare system. Therefore, I also expect that it will be necessary to introduce initiatives that can break the chains of infection."
Commission's backing is crucial
It is believed that Frederiksen is awaiting the recommendations and the blessing of the Epidemic Commission before she takes action. 
The commission's findings are not a whim. Without its backing, the government cannot effect immediate change.
First and foremost, it needs the commission to officially classify corona as a socially critical disease, as this will enable the government to use the Epidemic Act.
Should the commission reject this and decide that no action is necessary, it will tie the government's hands somewhat and make any future action a lengthy process.
Health authority warning
Meanwhile, Søren Brostrøm, the head of the Sundhedsstyrelsen health authority, has again appealed to unvaccinated people to change their minds.
"You live dangerously as an unvaccinated adult in Denmark this winter," he said late last week.
While you would imagine some kind of announcement is imminent, the government might wait until after the local and regional elections on November 16 to introduce the changes.