Business
Business Round-Up: Every third municipality has financial constraints
---
This article is more than 2 years old.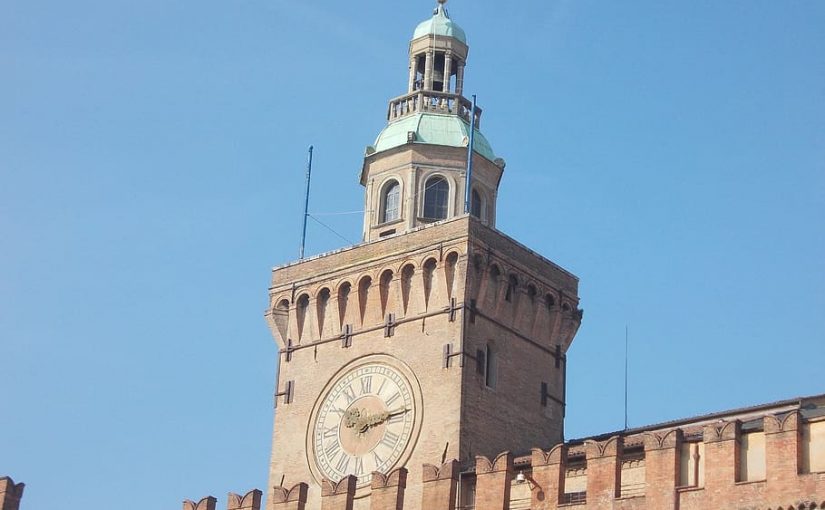 Over a third of the country's 98 municipalities are victims of an uneven distribution of funding, claims an investigation carried out by TV2.
Langeland Municipality, for example, with just over 2,000 kroner liquidity per inhabitant, is the one with the worst economy, according to the report. 
Academic concurs
Per Nikolaj Bukh, a professor of financial management at Aalborg University, confirms the findings.
Despite the financial situation of the municipalities getting better, he comments, the distribution among them is often uneven. 
Island municipalities most indebted
Langeland is an island, and several other such municipalities – such as Samsø, Læsø and Furesø – are on the list of the most indebted ones, while Billund, Brøndby, and Copenhagen have the least amount of debt per inhabitant. 
Samsø, the most indebted island municipality, carries a debt of 121,000 kroner per inhabitant. 
---
Denmark's Q3 GDP up by 2 percent
Danish economy continues to see progress. Its GDP rose by 2 percent between July and September, according to Danmarks Statistik. Developments in several service industries, such as hotels, restaurants and travel agencies, were the main drivers of the progress. At the same time, more people have entered employment. 
Lundbeck lays off 300 employers worldwide – primarily in India and US
Pharmaceutical company Lundbeck, headquartered in Valby in Copenhagen, has laid off about 300 employers, reports Finans, with 100 let go in India and 100 made redundant in the United States. The company relates the redundancies to efficiency rather than a lack of sales, as it is expecting a total turnover of 16.3-16.6 billion kroner for 2021. According to Finans, the expectation is in line with the analysts' forecast. 
Danish Coloplast buys Malmö-based Atos Medical for 16 billion kroner
Denmark's largest medico company Coloplast has acquired its Swedish counterpart Atos Medical. The 16 billion kroner acquisition, according to MedWatch, is Coloplast's largest ever. The acquisition deadline is January-March of 2022, and the growth strategies of both companies remain unchanged. Atos Medical's global headquarters is in Malmö.
Green goods and services barely affected by pandemic
The total turnover of green goods and services during pandemic-hit 2020 amounted to almost 251 billion kroner, which is only 1 percent less than in 2019, reports Danmarks Statistik. However, the bureau of national statistics admits that the estimates for 2020 are 26 percent more than in 2015. The results are preliminary. 
Producer and import prices for goods hit historic high
The total producer price index for goods in October 2021 increased by 22.4 percent, compared to the same month last year, reports Danmarks Statistik. It is the highest annual increase since July 2008. The import price index for goods  increased by 13.5 percent in the same period, which is the highest increase in the index's history.
Nobel laureates to attend Danish conference on democracy and tech
How technology can support democracy and human rights is the main subject of an upcoming conference on November 18, where the guests will include Nobel Prize winner Maria Ressa, to name a few. The dialogue will focus on the potential of digital technologies for democratic participation and popular mobilisation, as well as touching on the possible misuse of technology to oppress, monitor, censor and control populations. 
Maersk Drilling to be renamed following merger with competitor
Maersk Drilling will change its name following its merger with competitor Noble. Shareholders will share 50 percent of the shares in the new company, Noble Corporation. Noble's current CEO, Robert W Eifler, will continue to manage the company, whose headquarters will be in Houston. Like Maersk Drilling, Noble works in the oil industry, renting out drilling rigs and drilling vessels.
Government to lend a hand to encourage more rural mortgages
Many Danes are turned down for a mortgage when buying property in the countryside. However, that situation looks set to change as state guarantees could be made available on home purchases, reports DR. "It is not an attempt to force any people out into the countryside – it is rather to help those who want to get it," explained the trade and industry minister, Simon Kollerup. 
Bavarian Nordic's tests on booster vaccines continue
Danish vaccine manufacturer Bavarian Nordic has confirmed it is expecting the results of its phase 2 trials of its booster vaccine in December. Successful results should enable phase 3 trials and eventually approval to give the Danish-produced booster to the public. Bavarian Nordic could do with a boost itself, as its Q3 results revealed a loss of 81 million kroner. Sales for two of its vaccines have slowed a lot of late: one protecting against  rabies and another against tick-borne encephalitis.
Danske Bank downgrades expectations towards 2023
Danske Bank expects an 8.5-9 per cent return on equity in 2023, which is a lower estimate than previously expected.