News
Denmark to double down on vaccination as cases soar
---
This article is more than 2 years old.
A record number of new cases today and the new COVID mutation has spurred the government into further action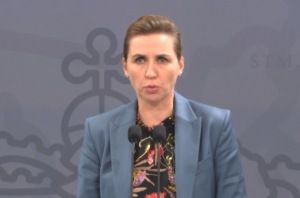 During a press conference earlier this evening, PM Mette Frederiksen urged everyone who hadn't already done so to get their vaccinations post haste.
Just hours earlier, the State Serum Institute (SSI) revealed that 5,120 new cases had been registered over the past day – the highest ever recorded in Denmark during a 24-hour period. 
"Right now, every jab counts and will ultimately decide how well we will get through this winter," said Frederiksen.
READ ALSO: Flying doctors: Hundreds of GPs respond to Capital Region's mayday for help with vaccinating children
No symptoms = Rapid test
To make matters worse, the new Omikron mutation seems to have found a foothold in Denmark, with seven cases registered and 16 other possible cases being processed.
All the cases involved someone who had been abroad, or been a close contact to someone who had. 
In a bid to tackle the spike in cases, the government will double down on its vaccination capacity and vaccinate 500,000 people every week by mid-December.
Meanwhile, the government also urged people getting tested with no symptoms to get the rapid test and not the PCR test as there are capacity limitations at present.