News
Corona and football dominate Google searches in Denmark
---
This article is more than 2 years old.
Meanwhile, a historic share run, two popular TV series and the tragic demise of a YouTuber also made the top 10 for 2021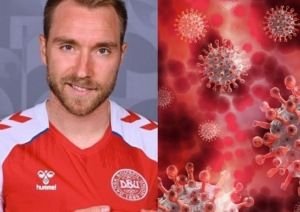 As could be expected, the ongoing pandemic dominated the top 10 list of the most trending Google searches in Denmark for 2021. 
'Coronatest' ranked second overall, while 'Coronapas' came fifth and 'Vaccinationskalender' finished seventh. 
However, football seems to have proved once again that it is an important part of life in Denmark, with 'EM' (European Championship) topping the list overall.
'Christian Eriksen', who collapsed on the pitch against Finland during Denmark's Euro 2020 opener, came third. Incidentally, Eriksen also topped Google searches in Italy and came third in the UK.
Meanwhile, other points of interest that people in Denmark flocked to had more financial undercurrents. 
The change to the holiday money scheme led to 'Indefrosne feriepenge' (frozen holiday money) coming fourth and the high-profile short squeeze on GameStop Corporation stock prompted the search 'GME Stock' to rank sixth. 
READ ALSO: Danish golfer likely to serve custodial sentence if convicted of indecent assault, contends expert
Baldwin, Biden and … Tokyo?
The final three in the top 10 were all culture-orientated. 
The big Danish TV series thriller hit 'Kastanjemanden' (The Chestnut Killer) on Netflix commanded eighth place, while the South Korean giga-hit series 'Squid Game' finished tenth.
'Albert Dyrlund', the popular Danish YouTuber, who tragically plunged 200 metres to his death in Italy in July while recording a video, was ninth.
Google also registers the most popular questions asked on its search engine and the winner here involved who to vote for in the 2021 local elections. Other poplar queries included 'When  can I be vaccinated?' and 'What time is it in Tokyo?' – a search presumably buoyed by the 2020 Summer Games. 
The foreign individual that yielded the most searches in Denmark was 'Alec Baldwin', following his involvement in the shooting episode on the set of a western in October, which killed cinematographer Halyna Hutchins. 
US President Joe Biden and Prince Philip, who died in April, came second and third. 
Check out the entire list of what trended on Google in Denmark in 2021 .